New Zealand Weekly Forecast, Monday Sept 12 – Cold Front to Deliver Wintry Weather and Snow on Tuesday
September 12th, 2022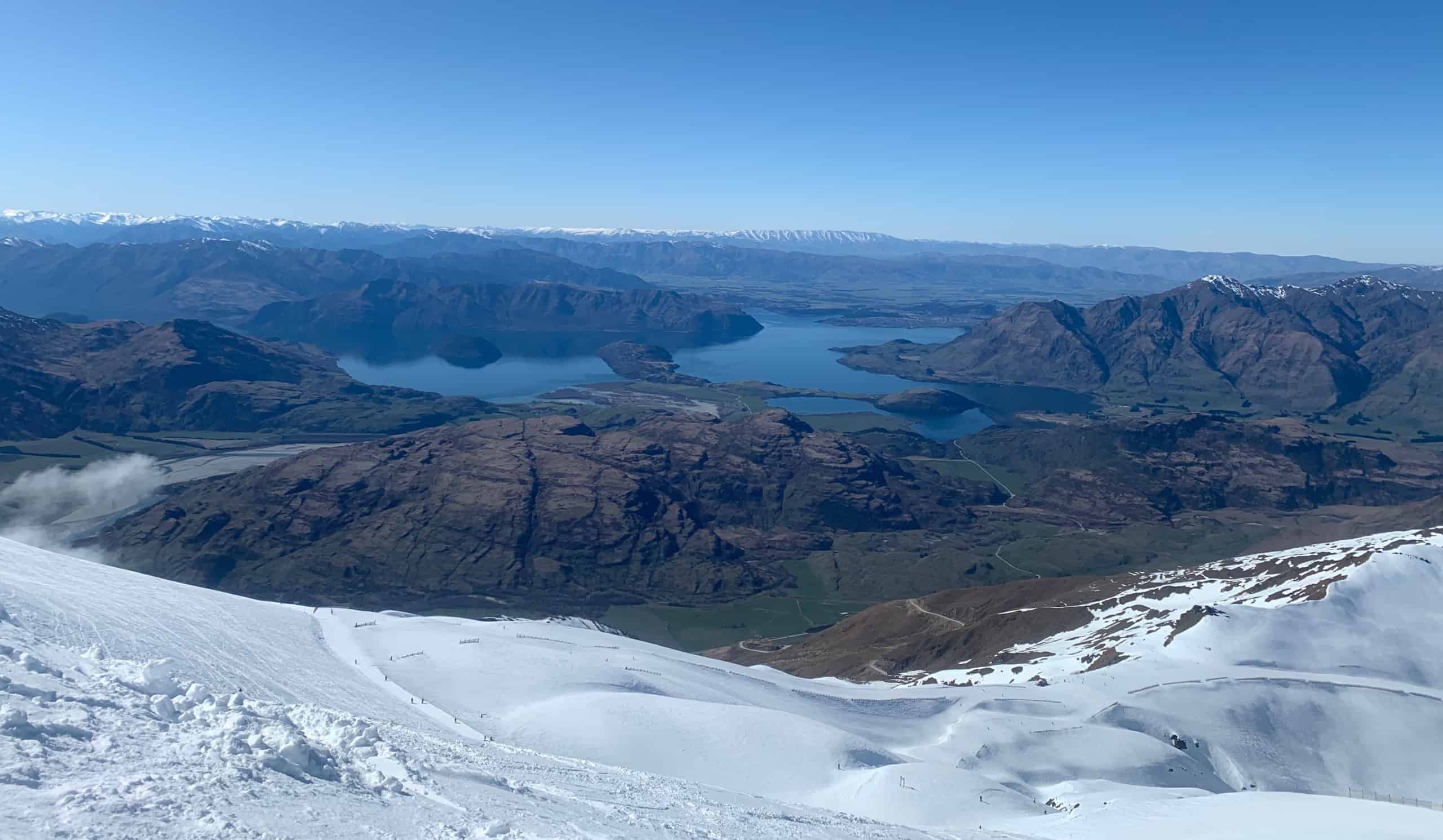 Mountainwatch | The Grasshopper
Valid Monday, September 12th to Sunday, September 18th
This is the final New Zealand weekly forecast for the season and we'll see wintry weather continue this week as a pair of cold fronts sweep up the country.
While South Island fields from Mount Hutt to Coronet Peak may see healthy snowfall accumulations, Hanmer and North Island ski fields are more likely to miss out on the action.
Tuesday brings the best chance for a snow dump this week to southern fields and Mount Hutt as a front delivers a reinvigorating blast of cold air and southwesterly snow showers, with limited amounts further north. High pressure brings chilly temperatures, clearing skies and easing winds on Wednesday and Thursday across South Island with the potential for bluebird days, while Thursday is looking best for Ruapehu.
Another burst of cool air spreads across New Zealand during Friday, but this system is short-lived with only a few snow showers expected. The weekend starts off with another mint weather day for Mount Hutt down to Coronet Peak on Saturday, but increasing northerly winds on Sunday could bring deteriorating conditions on the slopes. For the North Island fields, later Saturday into Sunday is your best bet to see blue skies and light winds.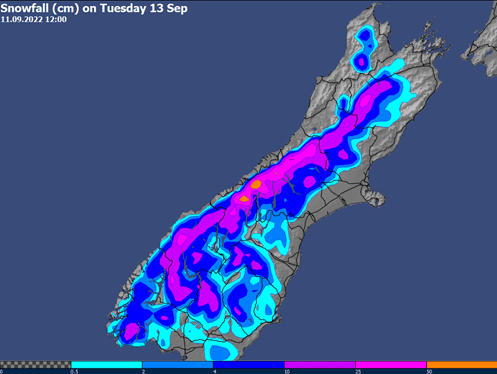 Tuesday 13thSept
All eyes will be on the South Island ski fields, as cold air streams over the country and northwesterly rain is replaced by gusty southerlies and snow showers. The most significant snow totals are expected for Mount Hutt, but southern fields are still likely to see some accumulation in this cold snap.
Strong westerlies and rain for the North Island fields.
Wednesday 14th– Thursday 15thSept
Bluebird skies for South Island fields from Mount Hutt to Coronet Peak. Whakapapa and Turoa could see a few snow showers Wednesday, with their bluebird day delayed until Thursday.
Friday 16thSept
A weak cold front brings minor snow accumulation to South Island with increasing southwesterlies, while a northern low brings strengthening southeasterlies and the potential for rain across North Island.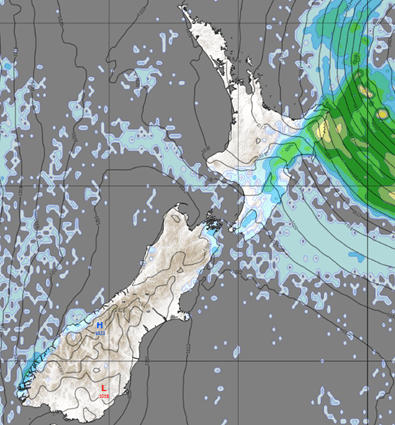 Saturday 17thSept
High pressure brings mint skiing weather in the south, with a bluebird day likely from Mount Hutt southwards. A few showers for Ruapehu, potentially falling as snow at high-levels, with gusty southeasterlies gradually easing.
Sunday 18thSept
A front approaches South Island from the west with strengthening northerlies, though largely dry conditions are possible through the first half of the day. Easing winds and clearing skies for the Ruapehu fields brings the potential for a bluebird day.
Extended Outlook
A front crosses over during Monday 19th, bringing rain to all ski fields, though some of this may fall as snow at high-levels across South Island. This is followed by another cold outbreak as southwesterlies push across the country with a few snow showers possible through mid-next-week.
This is the final NZ forecast for 2022, but the Australian forecast are running until the end of September. Also, stay tuned for the Japan and North American weekly forecasts, resuming in mid-December.