Nikolai Schirmer's Second Attempt at His Dream Ski Line. Video
March 31st, 2023
Mountainwatch | Video
Two years ago, freeskier Nikolai Schirmer attempted to ski a ridiculously steep couloir on the Kvænangstindan mountain range in Northern Norway.
The run was going to be the pinnacle segment of his film Wavy subtitled, 'The Voyage to the scariest run of my life."
However, snow conditions weren't optimum and after climbing almost to the top of the couloir, Nikolai and snowboarder Krister Kopala, Nikolai's regular partner on these missions, decided to pull the pin.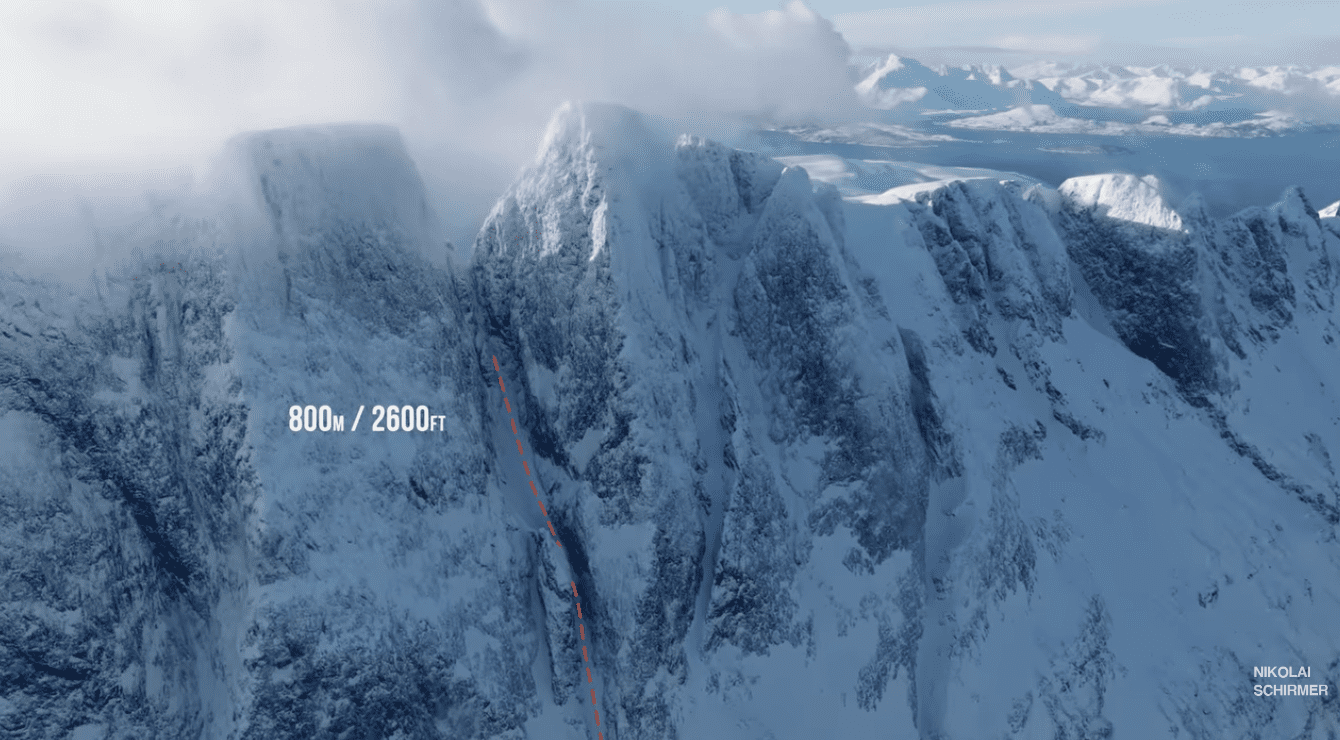 Fast forward two years to March 5th, 2023 and Nikolai, Krister and filmer Joonas Matilla are back at Kvænangstindan for a second attempt at the near vertical 800m couloir. Once again Joonas nails the filming and you have to marvel at his skills to climb with Krister and Nikolai and shoot on such a steep exposed line.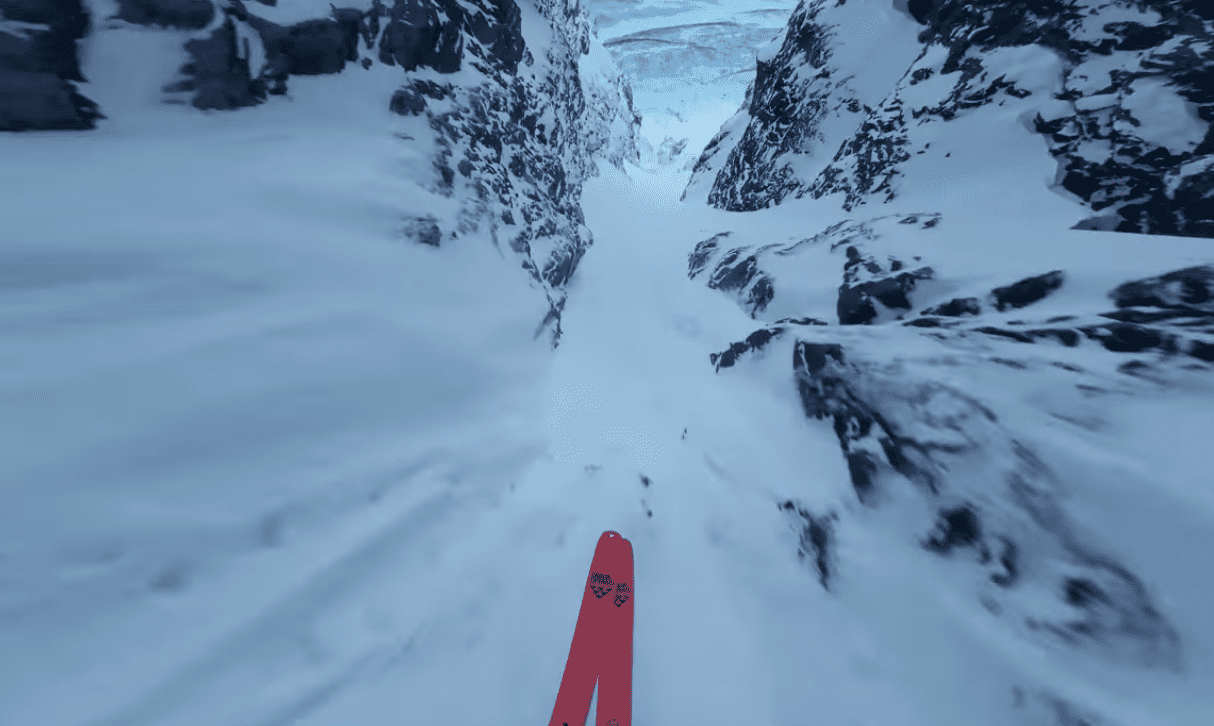 The drone footage in this film is amazing while the POV footage of the descent is crazy. This is high speed, high risk skiing and snowboarding and another awesome film from one of the best and most prolific snow film producers out there. Another must-watch from Nikolai and his crew.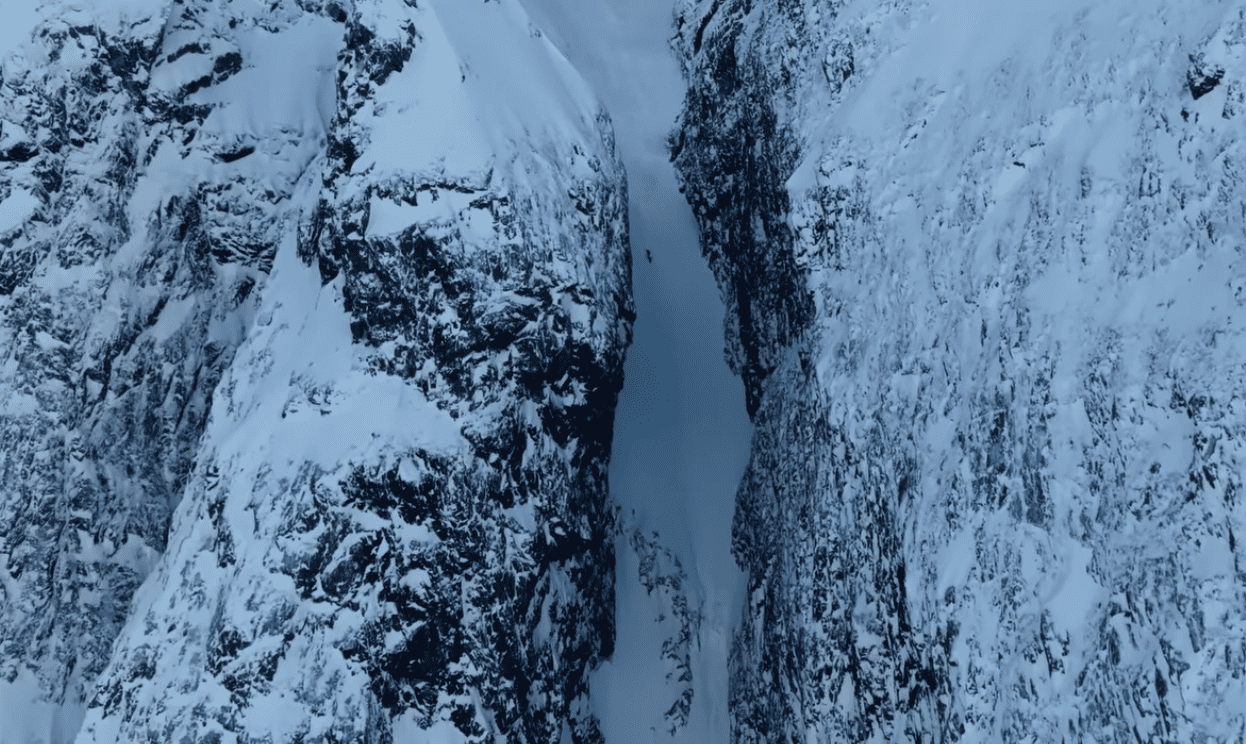 Nikolai Schirmer is a Norwegian freeskier and filmmaker whose films are renowned for their story telling, characters and self-deprecating humour. He is also a busy man and is releasing Topside episodes monthly this winter – check them out on his You Tube channel