One Last Lap – Mt Bogong Spring Tour
October 30th, 2018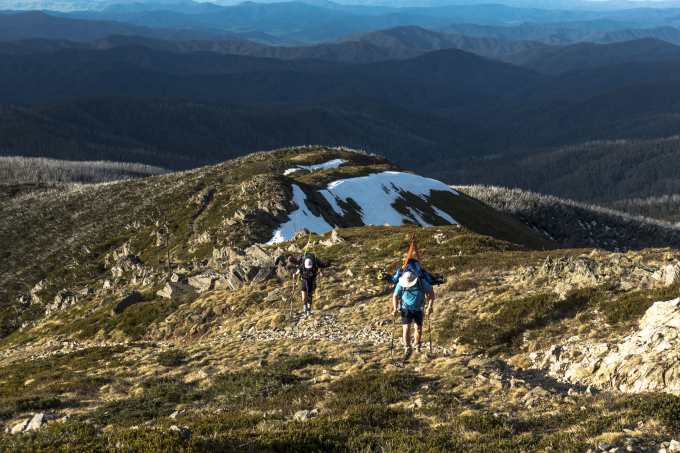 Mountainwatch | Words Chrystal Whitely. Photos Teddy Laycock
As we walked through snow, mud and rocky terrain we pondered on our up-and-coming migration to the northern hemisphere and wondered if our little mission was considered just a little spring skiing session or pre-season training.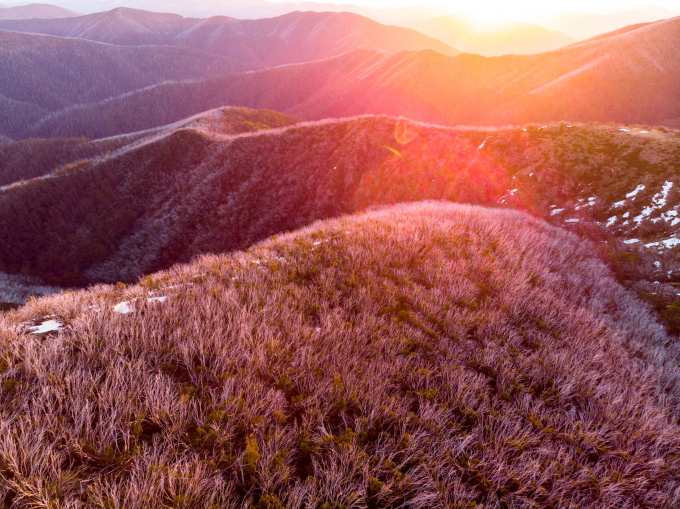 It might be a long walk between the slushy remains of the winter but with a with a can-do attitude you'll see that almost anything is skiable. It just might also include tree skiing in a different sense (a little more grass and a lot less snow).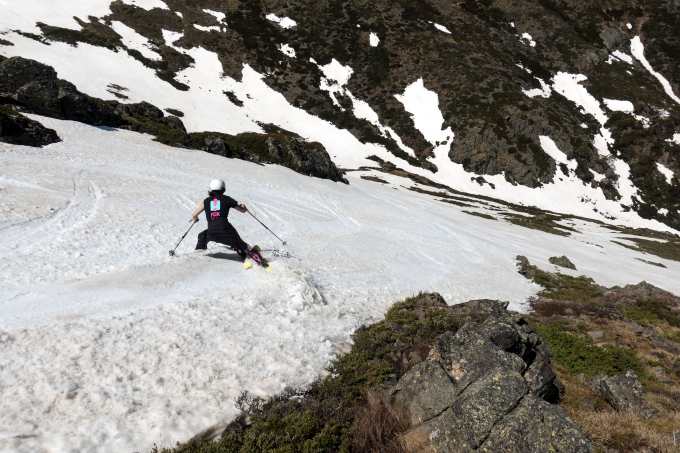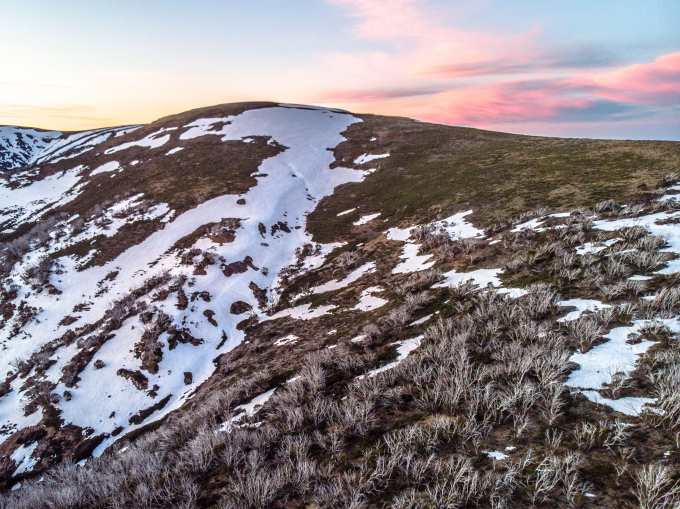 With these warmer late-October temps and longer days there is definitely a shift in priorities when packing your pack – fewer layers and a lot more food and liquid hydration. Springtime is no time for dehydrated food. Cryovaced steaks, fresh veggies and desserts are a must at this time of the year.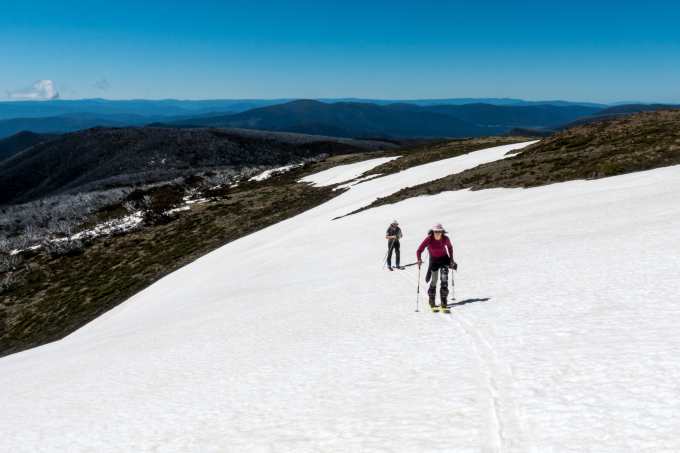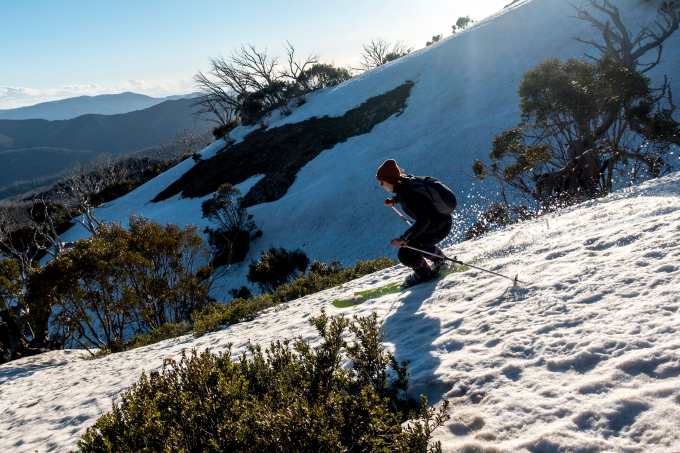 While most trade in their skis for surfboards at this time of the year, we turn our sights to the first-class slush.  What can beat long lunches with mates on mountain tops, lathering on that spf50 faster than you can sweat it off and making the difficult decision between cask wine and another full-strength beer while watching the sunset at the end of a long day?