SLUSH PUPPIES – Get on the right skis and spring snow is a lot of fun
September 21st, 2018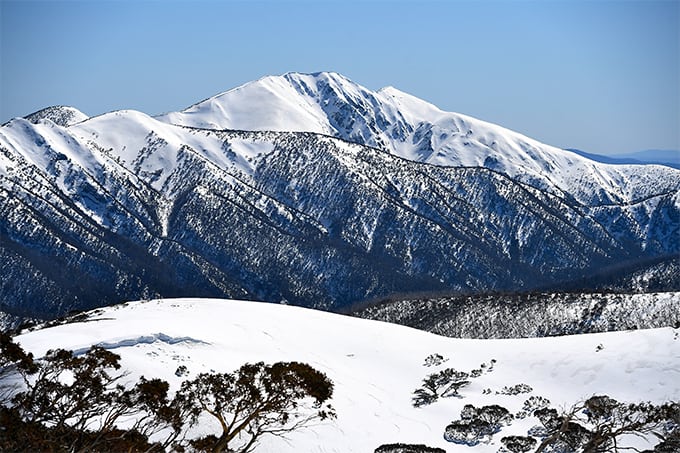 Mountainwatch | Gear Guide
September has been a month of spring skiing, the snow starting out firm most mornings before softening around 10am and getting slushy by lunchtime under a long run of sunny days. Looking at the Grasshopper's forecast today, the spring conditions will continue for the rest of the season with just a couple of weak cold fronts in the next two weeks that will pass through quickly, leaving minimal fresh snow in their wake.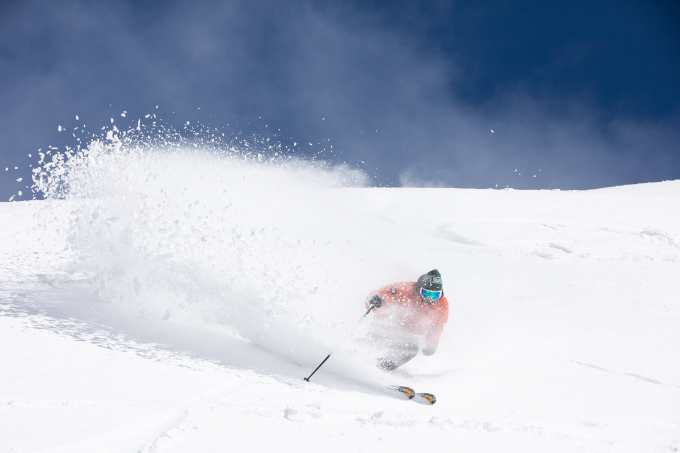 However, there is still some life left in this season with 16 days until lifts close at Perisher, Buller, Falls and Hotham on October 7 while Thredbo closes on October 1 and all the major resorts have a very good base, way deeper than it was at the start of July.  There is no doubt there will be some snow melt over the next two weeks but with sub-zero temps forecast over the next seven nights there will be plenty of snow until the lifts close and those cold temps will set up days of good spring skiing.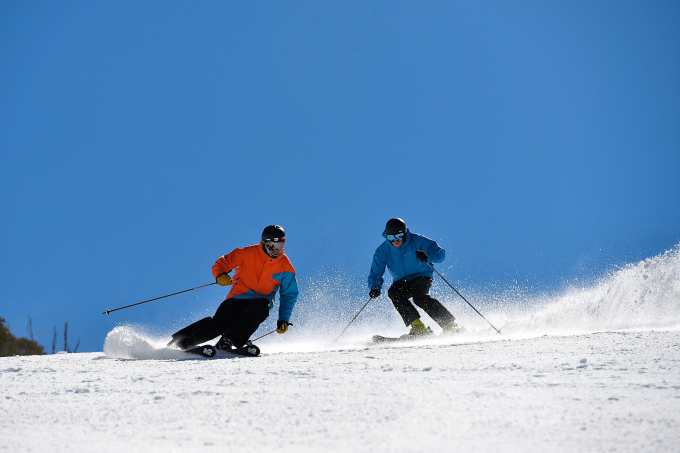 Spring snow is fun, even when it gets soft and slushy, you just need the right equipment and a good warm temperature base wax. Spring is the time for wider skis, something with camber underfoot for turns on the groomed when it is firm for that first hour in the morning and an early rise tip to plough through the slush, while the width makes easy work of the soft snow.
Here are a few all-mountain freeride skis in the 90-108mm under-boot range that are a lot of fun a classic spring day.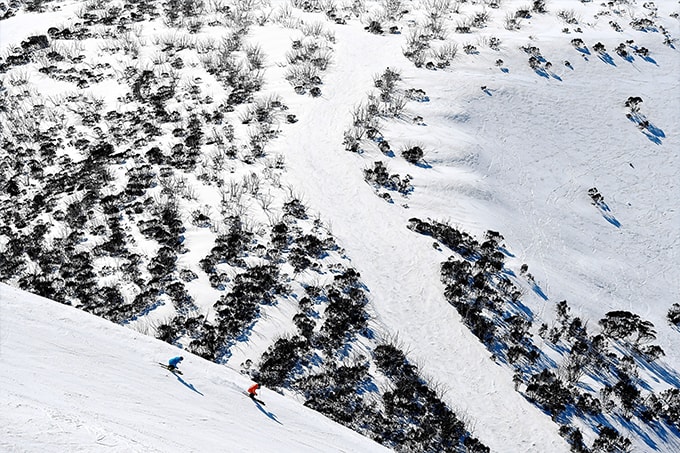 Men's Skis
BLACK CROWS
ATRIS
Dimension:138-108-120
Lengths: 178, 184, 189

The Atris is a versatile ski that is playful and stable at speed, 108mm underfoot, plenty of width for powder days and soft snow, and has progressive camber – ie camber underfoot, rocker in the tip and tail. The tip rocker powers through slush and the poplar wood core and fibreglass laminate maintain stability for early runs on the hard-packed groomers. The ski is surprisingly quick edge to edge for a 108mm and just fun to ski.
BLACKBIRD BESPOKE SKIS
Fat-y-pus M5
Dimensions:122-131-106-126-117
Lengths: 165, 177, 188

The M5 is a new 5-point design ski that makes the ski extremely quick and also very lightweight. At 106mm underfoot this ski rails on the groomed runs and has considerable float and drive though , powder, crud and soft spring snow.
DYNASTAR
Legend X 106
Dimension: 139-106-123
Lengths: 173, 182, 188

Featuring a new blend of tip and tail rocker, side-cut, and construction (Powerdrive), each element of the Legend X 106 is about maximum versatility and  freeride performance that is smooth, flexible and fun. The Legend is a "fall-line seeking floatation device" for committed freeride skiers.
ELAN
Ripstick 96
Dimension: 134-96-134
Lengths: 164, 174, 181, 187

Designed for all conditions, the Ripstick 96 has a progressive shape, the 96mm waist delivers control and power on piste as well as performance off piste and in soft snow, whether it is fresh pow or spring slush The Amphibio profile (rocker and camber), carbon rods for extra strength without extra weight and the SST sidewall construction make this an great ski in all conditions.
FACTION
Candide 2.0
Dimension: 135-102-135
Lengths: 166, 172, 178, 184, 188

All-mountain symmetrical twin with a park bias, but great on piste and in soft snow. The 2.0 has a poplar/beech light core for float with a carbon stomp pad to suck up any landing in any condition, the true twin with asymmetrical side cut makes for snappy turns and super easy switch riding when lapping through the slush on you way back to the park. No guarantees you'll ski like Candide, but you can always dream.
FISCHER
Ranger 90 Ti
Dimension: 122-90-111
Lengths: 165, 172, 179, 186

The Ranger 90 Ti is a stable ski undergo and thanks to its Air Tec Ti core the ski is not only extremely light, it also gives you secure grip in every situation. Not super fat, but 90mm is enough girth to drive through slushy snow and the early rise tip and Carbon Nose make for easy skiing.
Volkl
Mantra M5
Dimensions: 134-96-117
Lengths: 170, 177, 184, 191

This is a great option ski to tackle the variable conditions of the Australian Spring season. With strong torsional stiffness the ski will carve through the morning's crusty ice conditions and as the day warms be equally adept in the softening spring snow (slush). With enough with at the waist and tip to handle the deeper stashes the ski is adept at the Australian variable conditions.
Women's Skis
BLACKBIRD BESPOKE SKIS
Coalition SOS All Mountain Ski
Dimensions: 129-105-119 @173
Lengths: 166, 173, 180

Coalition's best-selling women's ski, the SOS, is an all-mountain ski is perfect for the pow, driving through slush and shred in the steeps. The trifecta of the rocker in the tip and tail, traditional camber underfoot, and the multiple radius side-cut design gives you the ultimate control on the mountain. If you're after a one-ski quiver, this is the ski for you.
BLACK CROWS 
Atris Birdie 
Dimension: 135-107-124
Lengths: 169, 178

Lightweight and nimble, the Atris Birdie has the right technical capabilities: stability, pivot and a medium turning radius. The Atris Birdie skis well in all conditions, on hardpack, in deep powder and soft spring snow. "This ski changed the way that I look at women's specific powder skis."  - Michelle Parker
DYNASTAR
Legend W 96
Dimension: 132-96-112
Lengths: 158, 165, 171, 178

The Legend W 96 has a large, balanced "sweet spot" thanks to its new "Powerdrive" construction. A lightweight ski that performs in deep snow, on the groomed and in soft spring snow. Stable and smooth at speed and nimble when you need it to be.
ROXY
Shima Freeride
Dimension: 122-96-113
Lengths: 158, 164, 168
RRP: $949

The full sidewall construction gives this ski a powerful yet playful feel in any mountain terrain. It's a mid-fat ski but the 96mm under boot is a good platform for fresh snow and wide enough for railing through spring slush.  It's a great traveller because no matter what the weather throws at you, you're covered.