SUNŌKERU – A Monochrome Masterclass in Snowboarding Japanese Pow – Video
November 8th, 2019
Mountainwatch | Video
According to the Korua Shapes crew, 'SUNŌKERU' is a "short, curved, hard rubber tube through which a snowboarder can breathe during deep powder turns." It's therefore an apt title for their beautiful new short film that features more deep powder turns than we could count.
While we didn't see any actual snorkels in the near 10-minute edit, Hokkaido powder has never looked so good in black and white, and the Korua crew brought their quintessentially surfy style to some of the most conducive terrain in the world.
Anyway, stop reading and watch the monochromatic masterpiece above that makes this skier want to be a snowboarder. Once you're finished you might also like to revisit their 8-part series 'Yearning for Turning' – which is how we're feeling right now.
In the words of Korua:
SUNŌKERU follows us on a pow-devouring journey to the land of the rising sun. Hungry for bottomless powder, our crew packed their bags and headed for the snowy hills of Hokkaido for a two-week adventure, boards and snorkels in hand. Seasoned veterans Nicholas Wolken and Atsufumi Mizuno were joined by the fresh energy of our new friend Spencer O'Brien and the young legs of Lars Popp. Christoph Thoresen, Markus Fischer, and Neil Hartmann rounded out the gang behind the lenses, and together we aimed to take full advantage of all the things Japan is known and loved for, consistent snowfall and ramen included. We hope it shows!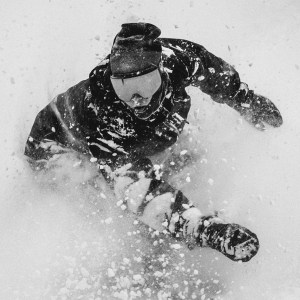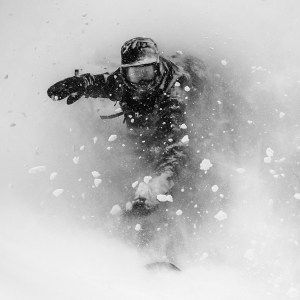 Filmed by: Christoph Thoresen
Editor: Eliel Hindert
Additional Footage: Aaron Schwartz, Neil Hartmann, Markus Fischer
Graphic Design: Aaron Schwartz
Snowboarding by: Nicholas Wolken, Lars Popp, Spencer O'Brien, Atsufumi Mizuno
Sound Design: Eliel Hindert
Music:
«Mona Lisa» by Fiona Cavegn
Courtesy of Fiona Cavegn, Independent AF
«These Days» by Neonderthal
Courtesy of Mike Hindert, Merrifield Records