The Grasshopper's Weekly Forecast For Japan – Looks Like Snow For Christmas
December 20th, 2018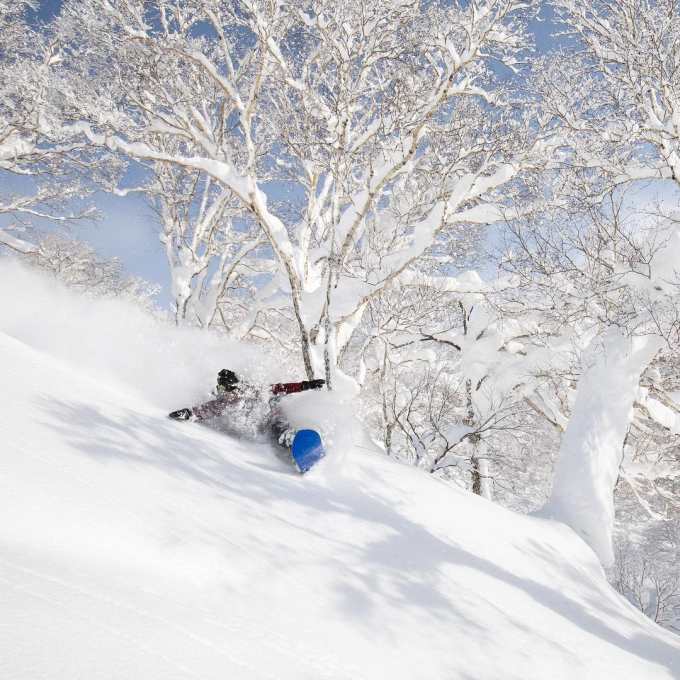 Mountainwatch | The Grasshopper
There's only five sleeps until Christmas and we have more than just presents to look forward to. You can get excited about good snowfalls on Christmas Eve, as well as a big snow event next Thursday through next weekend, so mark those days on your calendar.
Looking at the overall picture for the next ten days, the Hida and Echigo Mountains of southern Honshu, where major resorts like Hakuba reside, should again take the cake with 1m-1.3m of snow falling over higher elevations, most of which should fall from next Thursday. Lower altitudes will see a mix of rain and snow. Elsewhere on Honshu and on Hokkaido, we can expect up to 50cm-60cm.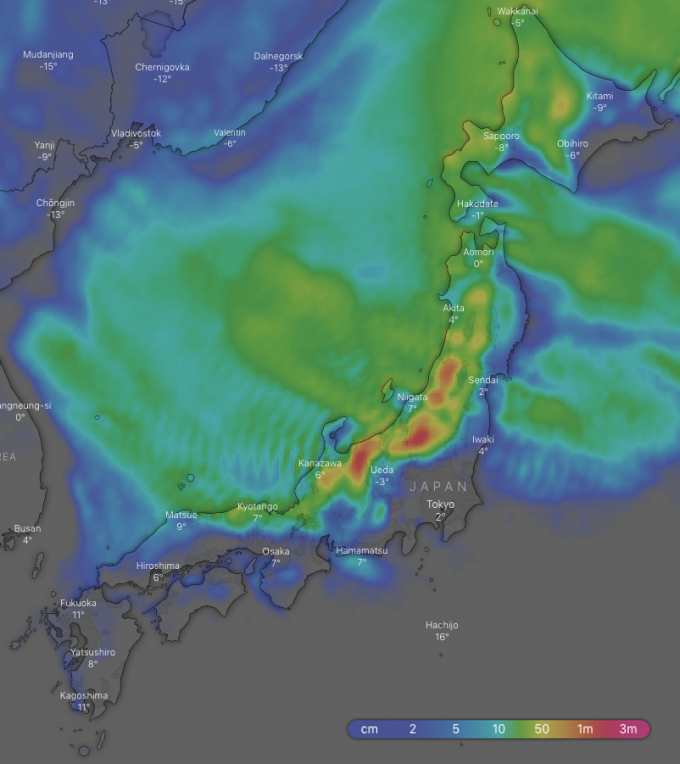 Thursday 20 Dec:
Snow showers will gradually ease this afternoon and evening. Freezing NW winds are keeping temps nice and cold over northern Honshu and Hokkaido, but further south temps are warmer and it's likely to be rain/sleet on lower slopes.
Friday 21 Dec:
A high saunters over Honshu keeping things calm and settled, while there'll still be a snow flurry or two on Hokkaido. Later in the day a weak low approaches from south, spreading rain and warm temps up to central Honshu in the evening.
Saturday 22 Dec:
Rain on Honshu will clear from afternoon as the low beggars off, while snowfalls on Hokkaido will also clear in the afternoon.
Sunday 23 Dec:
A ridge moves over early in the day, followed by a low, which approaches from the East China Sea and spreads rain up Honshu through the day. A cold front will move onto Hokkaido at night and get the Japow machine fired up there.
Monday 24 Dec:
The cold front spreads over Honshu early, gradually lowering temps down to where they ought to be. There'll be heavy falls, some of which may fall as rain lower down at first, but it will turn to snow as the snowline drops. Snowfalls will ease in the later half of the day, but linger on Hokkaido – Marvellous!
Tuesday 25 Dec:
Christmas day will see a high trundle over Honshu and give us nice settled conditions to shred the powder from the day before. There will be some early snow showers on Hokkaido, then a front will bring more at night.
Wednesday 26 Dec:
The front will continue over Honshu, bringing snow to higher altitudes, but wet stuff lower down. The snowline will gradually lower as temps cool down later. Meanwhile, the snow will continue to fall on Hokkaido where temps will plummet.
Extended Outlook:
The extended outlook couldn't be any better! Freezing NW winds will dump Japow from next Thursday all the way through next weekend. There is good agreement between the models on this scenario so lock it in! Think of it as a late Christmas Present. Merry Christmas my fellow frothers.