The Mountainwatch Guide To Nozawa Onsen – Powder and an Authentic Japanese Experience
August 27th, 2023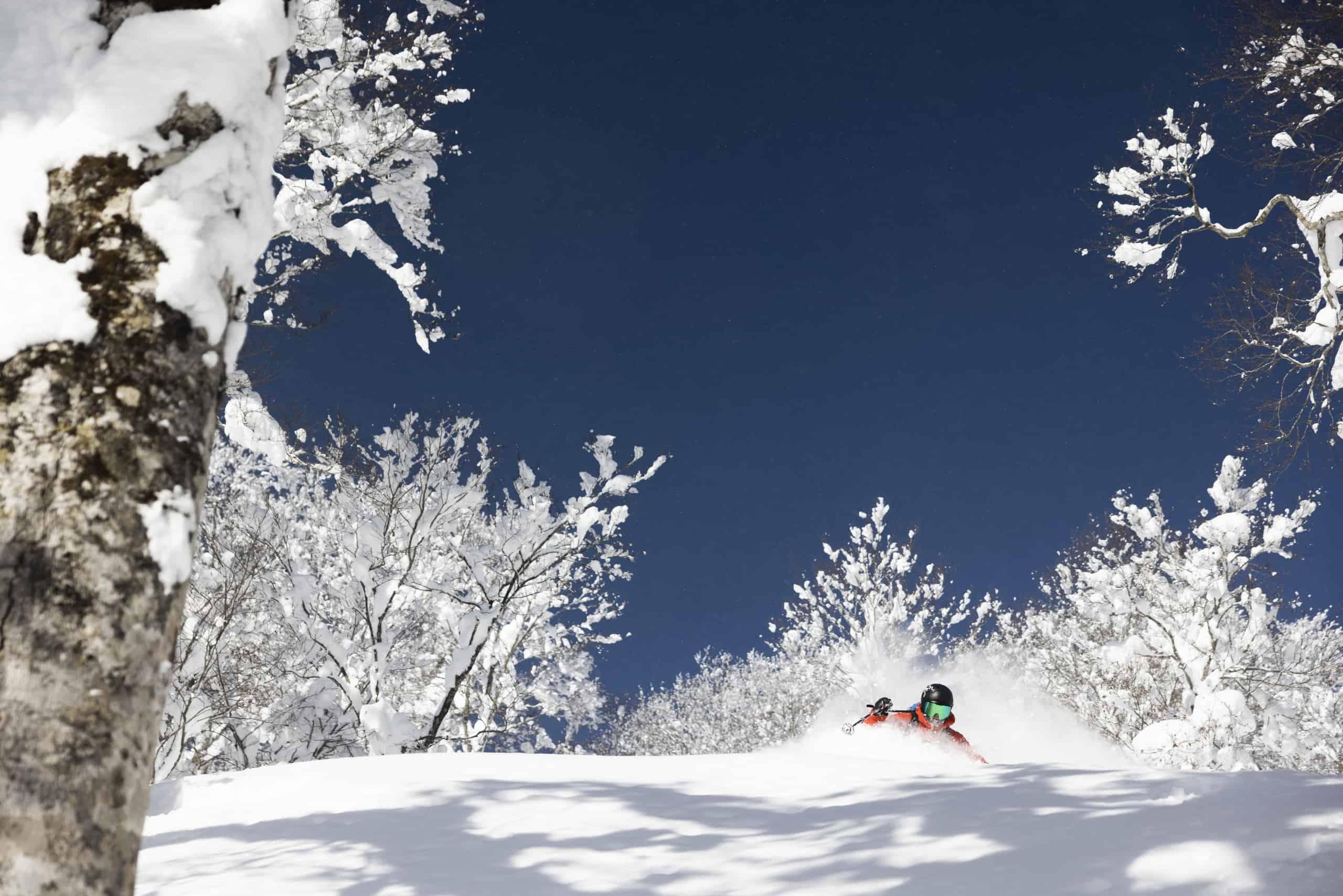 Mountainwatch |Travel
Nozawa Onsen was once a hidden gem amongst Japan's plethora of ski resorts, not as well known as resorts like Niseko or Hakuba which attracted the bulk of international visitors. However, as word filtered out about its terrain, tree skiing, regular powder and the authentic Japanese experience it offers, more and more Australians have added it to their Japan itinerary.
And for good reason, as Nozawa Onsen really is one of the most beautiful ski resort villages in Japan. Located 46km northeast of the city of Nagano and 249km northwest of Tokyo, Nozawa is famous for its abundance of hot springs that were discovered in the 8th century. The steam rises up throughout the town from the used Onsen water that escapes downhill. Nozawa Onsen has a quiet nature, offering a very peaceful and relaxing vibe while on-mountain it is quite large, offering 300 hectares of terrain and a big-for-Japan 1,085 metres in vertical drop
Mountainwatch Travel's Nozawa Onsen showcase video above give you a taste of what you can expect during a visit to Nozawa. It has one of the highest annual snowfalls in the world with a season average of over 10 metres so chances are that you'll have a few pow days during your trip. Nozawa Onsen scored itself a 7/10 on our pow rating and offers a combo of reasonably steep terrain, tree runs and a heap of wave-shaped gullies, Nozawa Onsen is definitely a resort that every powder hound needs to experience.
However it is also a great destination for families and beginners because most of the lower slopes are chilled out green runs so you're unlikely to get lost and end up on something  intimidating while there are plenty of on-piste cruisers for intermediate riders. While Nozawa is more of a powder paradise it still has a park and small half pipe for park rats. You'll find these on the Uenotaira Trail, often with boxes at the top of the run, a jump line a little further down on the right and the pipe on the left of the trail.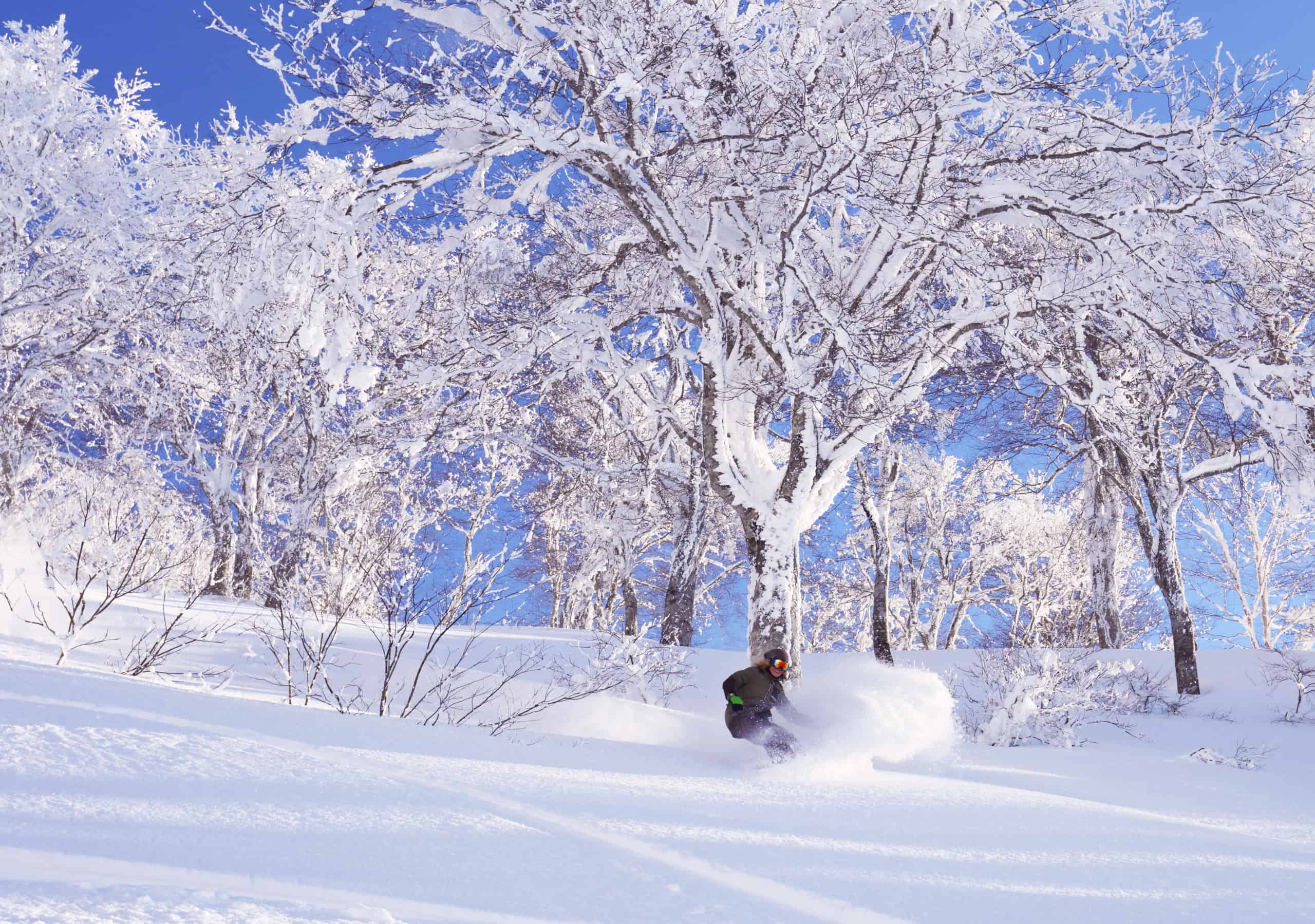 The Backcountry
Nozawa Onsen is an absolute haven for backcountry riders. There's endless powder behind the resort, as well as lift- assisted side country. However, you must remember that with all that powder snow the avalanche risk can be high. If you're new to the resort it's best to take a guided tour (in English) to safely find the best lines. You'll get a professional mountain guide to show you all the hidden gems for the full day, plus your beacon, shovel and probe is provided.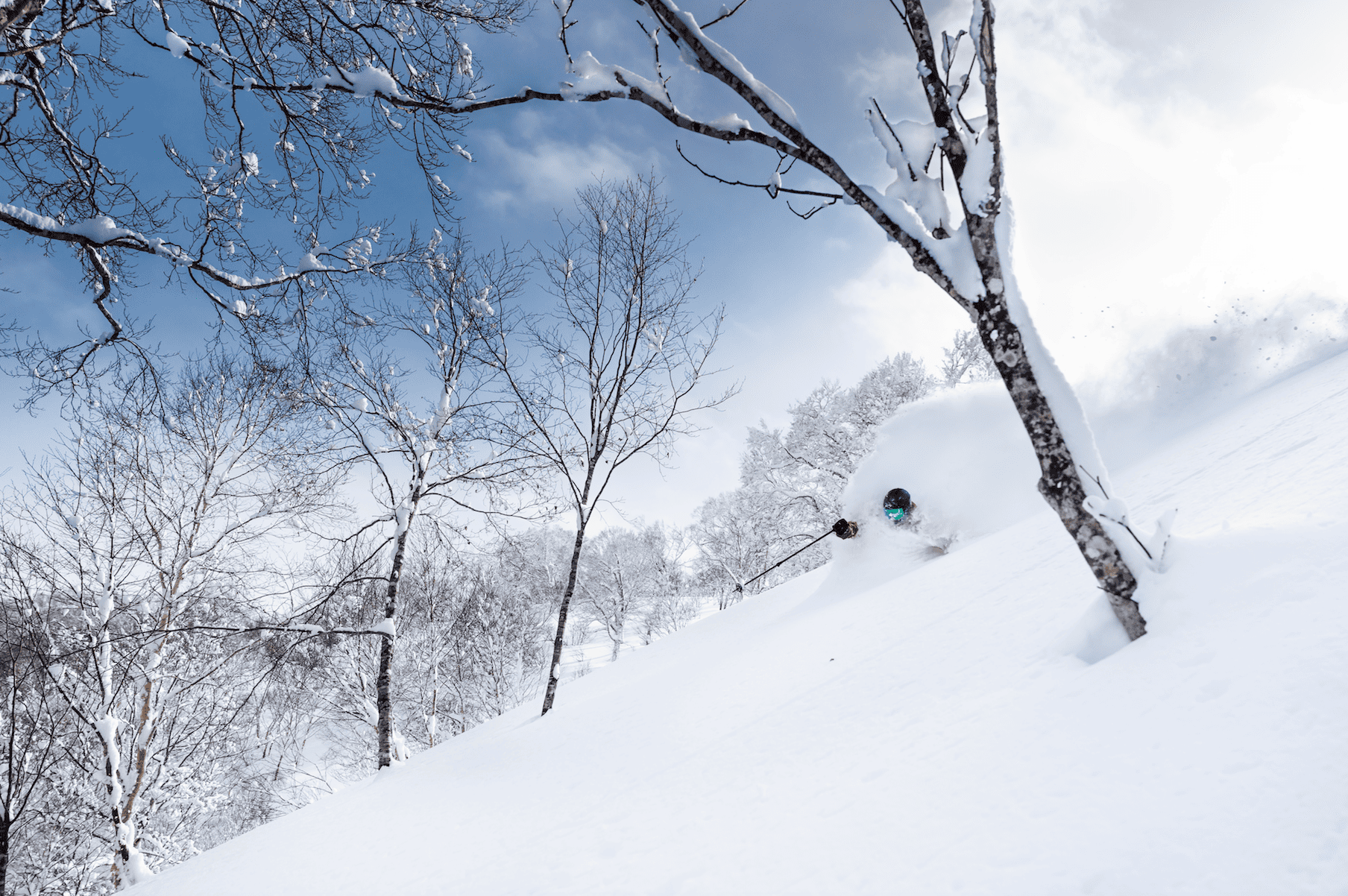 Where to Stay
The best thing about Nozawa Onsen is that the high-rise ski hotels you see in most resort towns are non-existent here. The best accommodation options are the Ryokans, or Japanese style inns. This way you can really immerse yourself in the Nozawa Onsen culture. However, there are many western-styled rooms available with English speaking staff, but where's the excitement in that? Check out some of our favourites here.
Apres – bars and restaurants
Nozawa Onsen has well over 30 restaurants to choose from. These are all within walking distance of most accommodation options, although there are some restaurants on the mountain itself. The Japanese food is made by the local families, many of whom have lived in the village for generations. There's delicious ramen, sushi, nabe, okonomiyaki, udon, soba and more. Meanwhile, some convenient western options like pizza, burgers and Mexican have cropped up recently. There are frequently vegetarian and even vegan friendly options now. Nozawa's village caters mostly to family-friendly cheap and intermediate budgets, with a few high-class options available.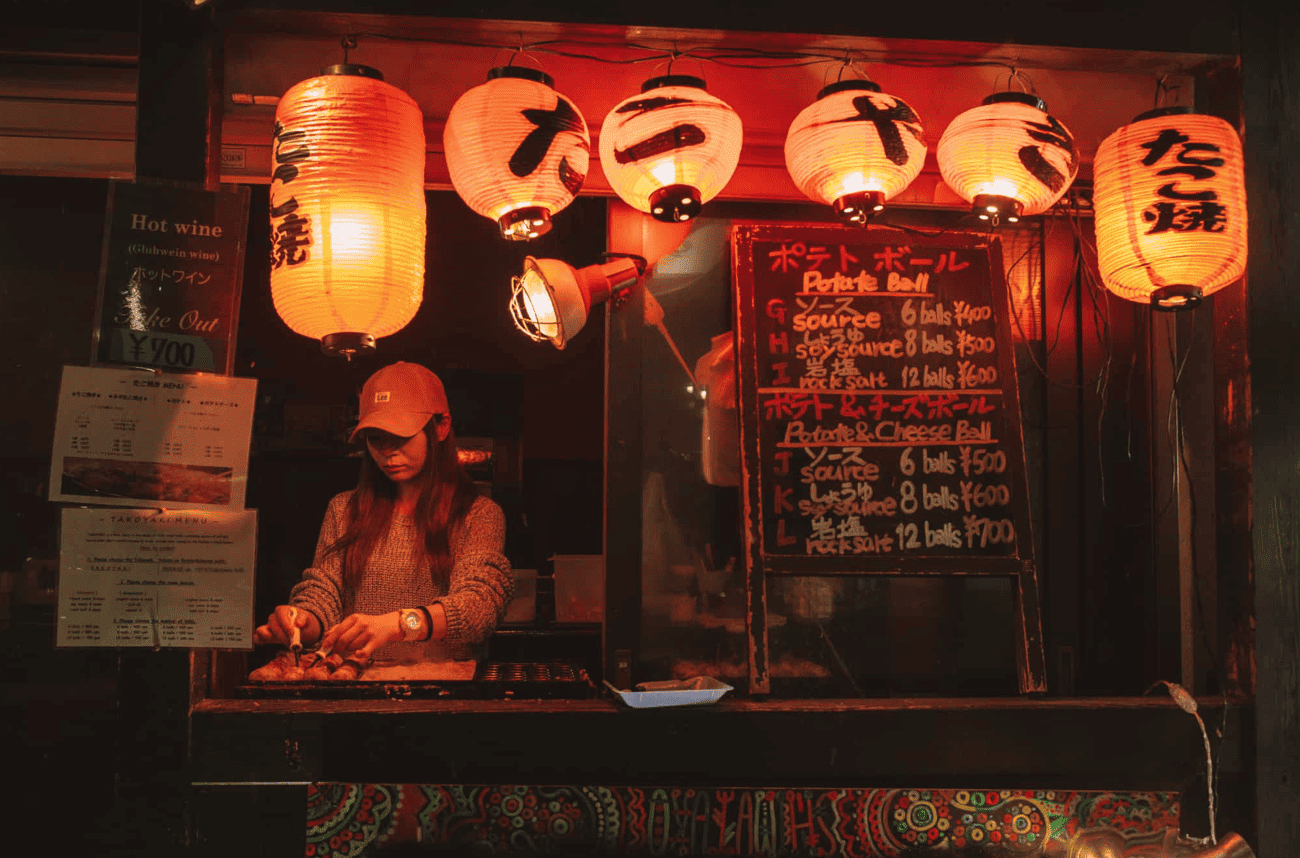 A few of our favourite spots for lunch and dinner include Wanryu Ramen, Juntos Mexican, Akibitei Okonomiyaki, @Kai, The Craft Room, Billiken, The Corner Steakhouse and Genki Burger.
When it comes to bars, Nozawa Onsen specialises in tiny, charming bars. There are plenty of karaoke options and the odd bar with a nightclub feel. Bar hopping in Nozawa Onsen is great fun because everything is within walking distance. You can dart between different drinking dens with your mates, marvelling at the powder snow illuminated in the street lights as you go.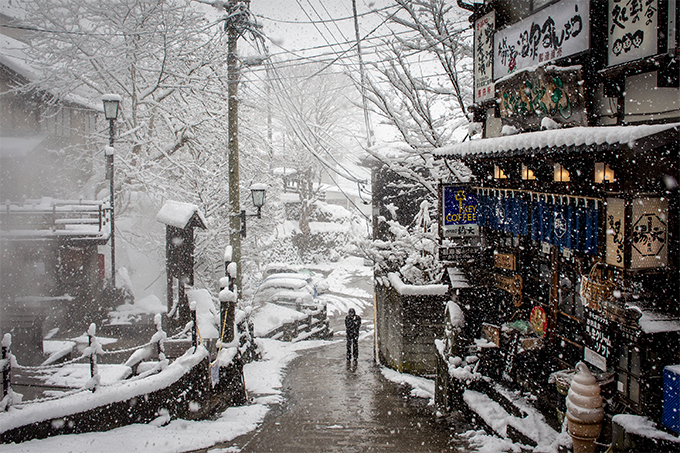 Off-mountain activities
Nozawa Onsen is a living, breathing Japanese town with plenty of things to do other than skiing. This is a real plus when you (or the kids) need a rest day or the weather is getting stormy. Just walking down the main street is a treat as you explore the shops. You'll see steamed buns cooking, the famous Nagano apples, ski shops, cafes full of local produce and plenty of fun souvenirs to delight your friends and family back home.
Nozawa Onsen is proud of its traditional crafts so you can take part in workshops like soba noodle making or vine weaving. Soba noodles are a specialty of the Nagano area and the great thing about this workshop is that you get to eat what you make! The weaving workshop focuses on the Akebi vine that grows in the nearby mountains and is soaked in the hot spring water in order to make baskets and little toys.
If you're after something more adventurous, try snow shoe walking tours or a snow cat tour on the mountain. Around town, the local tourism office provides a stamp book that can be used to do rubbings at each of the hot spring baths and you receive a free gift for completing them all. This is a great way to see the entire town as Nozawa Onsen is full of little nooks and crannies. You'll likely discover a new favourite restaurant, a hidden temple or the brilliant Shin Yu chairlift designed for foot passengers.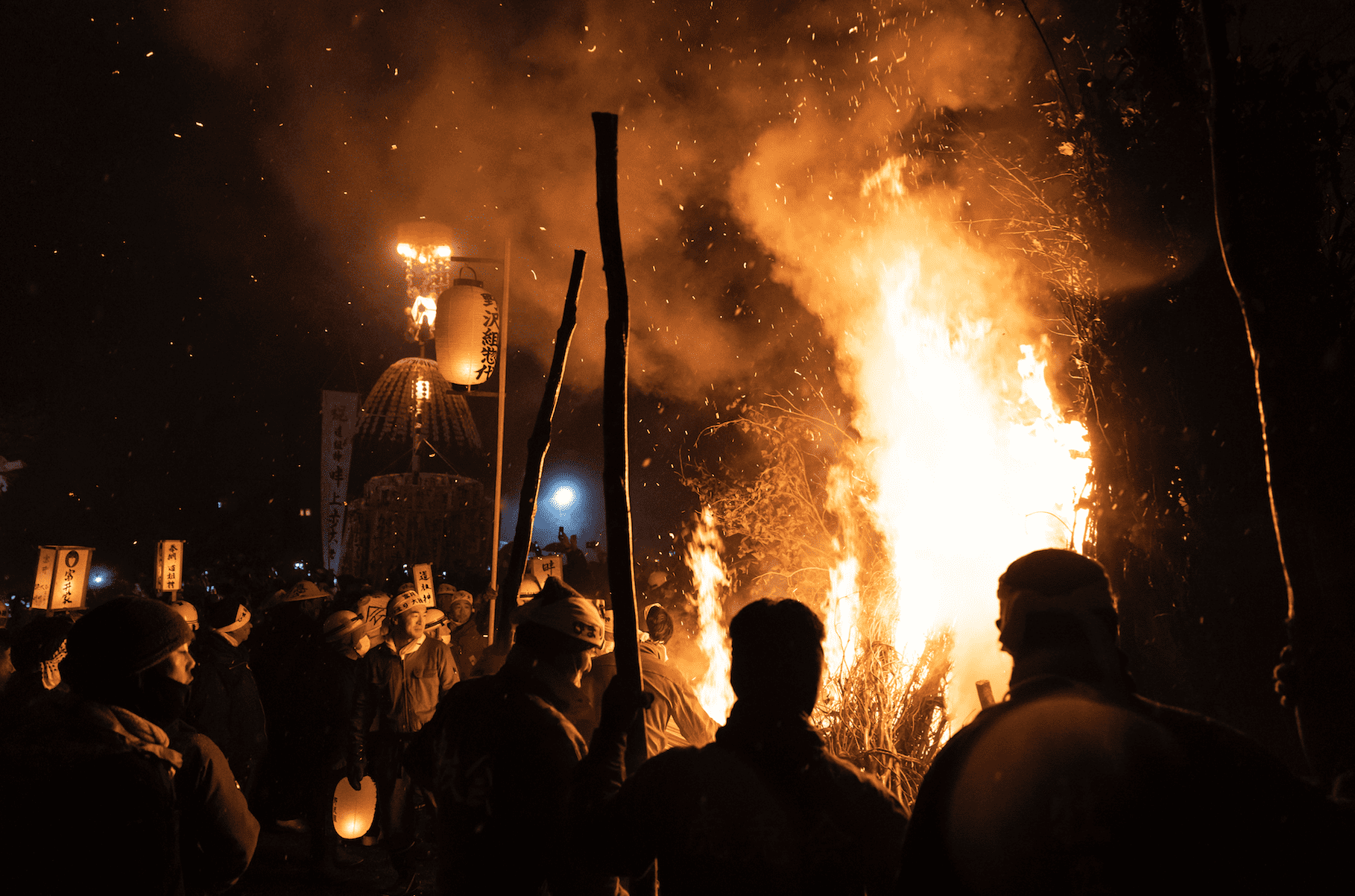 One of the highlights of each winter, Dosojin Fire Festival, which is held on January 15 each year. It has been a significant fixture in Nozawa's cultural life since 1863 where prayers are offered up to the deity Dosojin, gods that protect villagers from harm and bring them happiness and healthy children. On the night of January 15 male villagers light torches from a bonfire and set fire to the festivals shaden a large wooden shrine which has been endowed with the spirit of Dosojin by a local priest. The shadenis defended by the 25-year-old and 42-year-old males of the village, the "unlucky" ages in Japanese superstition, in a mock battle that is one of the most impressive spectacles you may ever witness.
For a deeper understanding of Nozawa's ski history, head to the Japan Ski Museum. It has equipment and memorabilia from 100 years ago, including when Hannes Schneider brought the Arlberg skiing technique to Nozawa Onsen in the 1930s. The village was also a venue for the 1998 Nagano Winter Olympics, so there's lots to learn.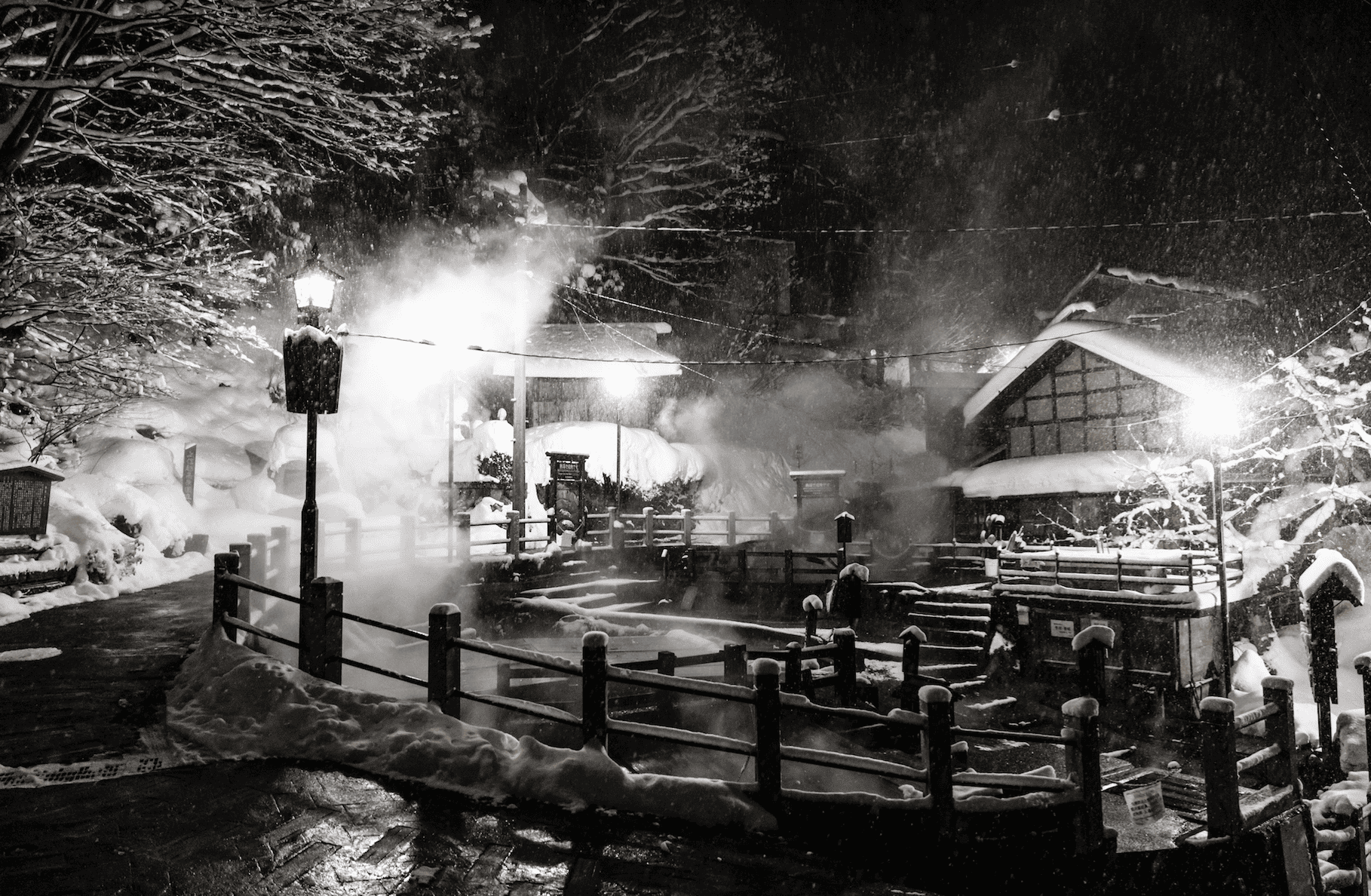 Insider Tips
Don't be afraid to get into the gullies on a good day, the flow from wall to wall with knee deep powder is bound to keep a smile on your face from top to bottom. Also be prepared to come with an open mind and be ready to experience an amazing display of traditional Japanese culture at the footstep of one of the best ski resorts in Honshu.
Getting there
Nozawa Onsen is easily accessible from Tokyo. You can fly into either Haneda or Narita International Airports in Tokyo and then you have a few options for making your way to Nozawa. You can take a direct coach transfer, private shuttle or the famous Shinkansen bullet train to liyama station for a connection with the Nozawa Onsen Liner Bus.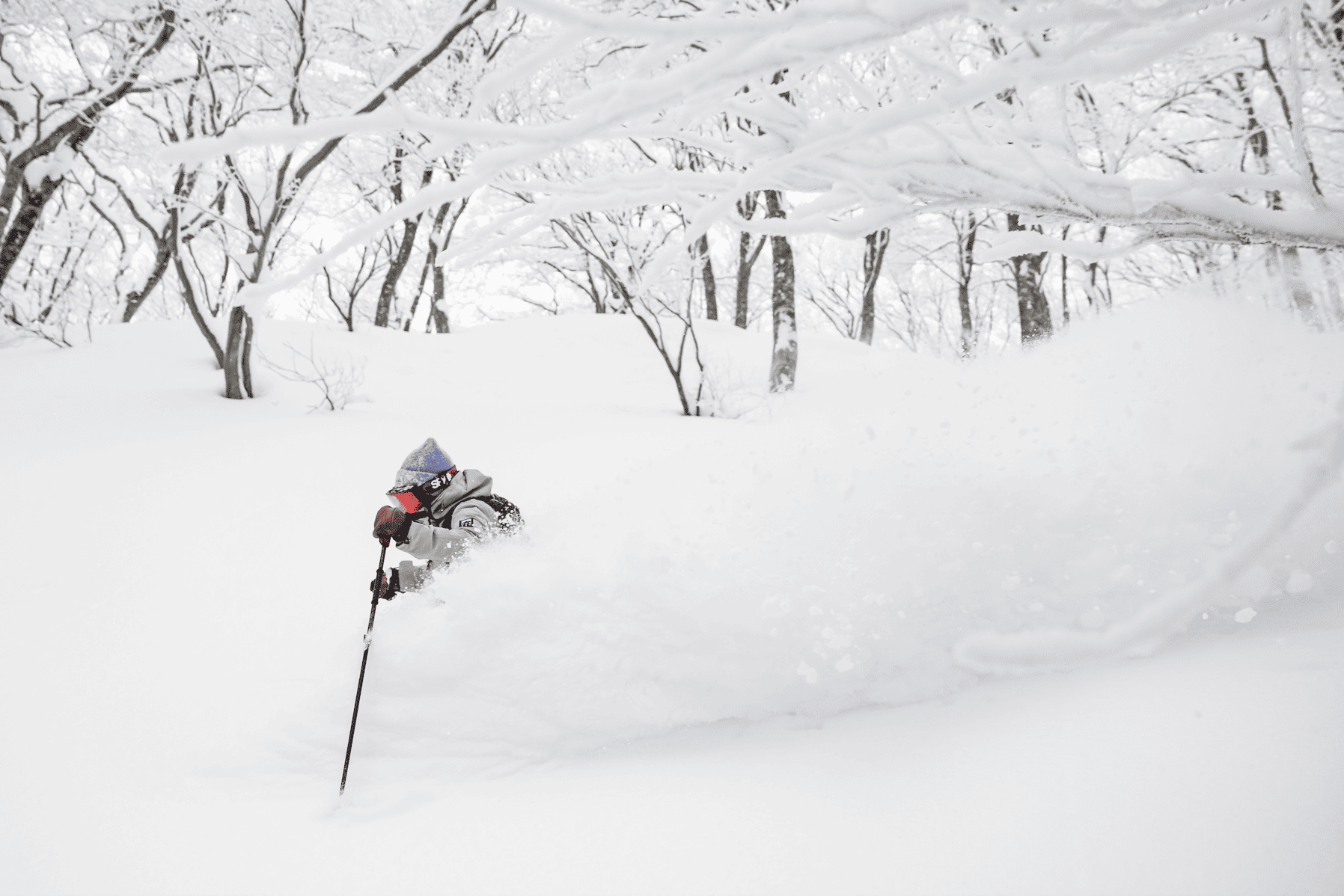 Coordinates: 36.9167° N, 138.4333° E
Island: Honshu
Closest City: Nagano
Elevation: 1,650m
Vertical Drop: 1,085m
Ski Patrol / Mountain Safety: Yes
Avalanche Control: Yes
Terrain: Freeride
Parks: 2
Touring: Yes
Pow Rating: 4/5
Other Activities: Nozawa has some of the hottest Onsen water anywhere in Japan. There are about 13 free onsens dotted throughout the village
If you want to find out more about Nozawa Onsen or book a trip for the 2023/24 season contact the Japan Ski Experts at Mountainwatch Travel
Check out the Mountainwatch daily Nozawa  snow reports, snow cams