Tohoku in Spring: The Quintessential Experience of Classic Japan
February 27th, 2023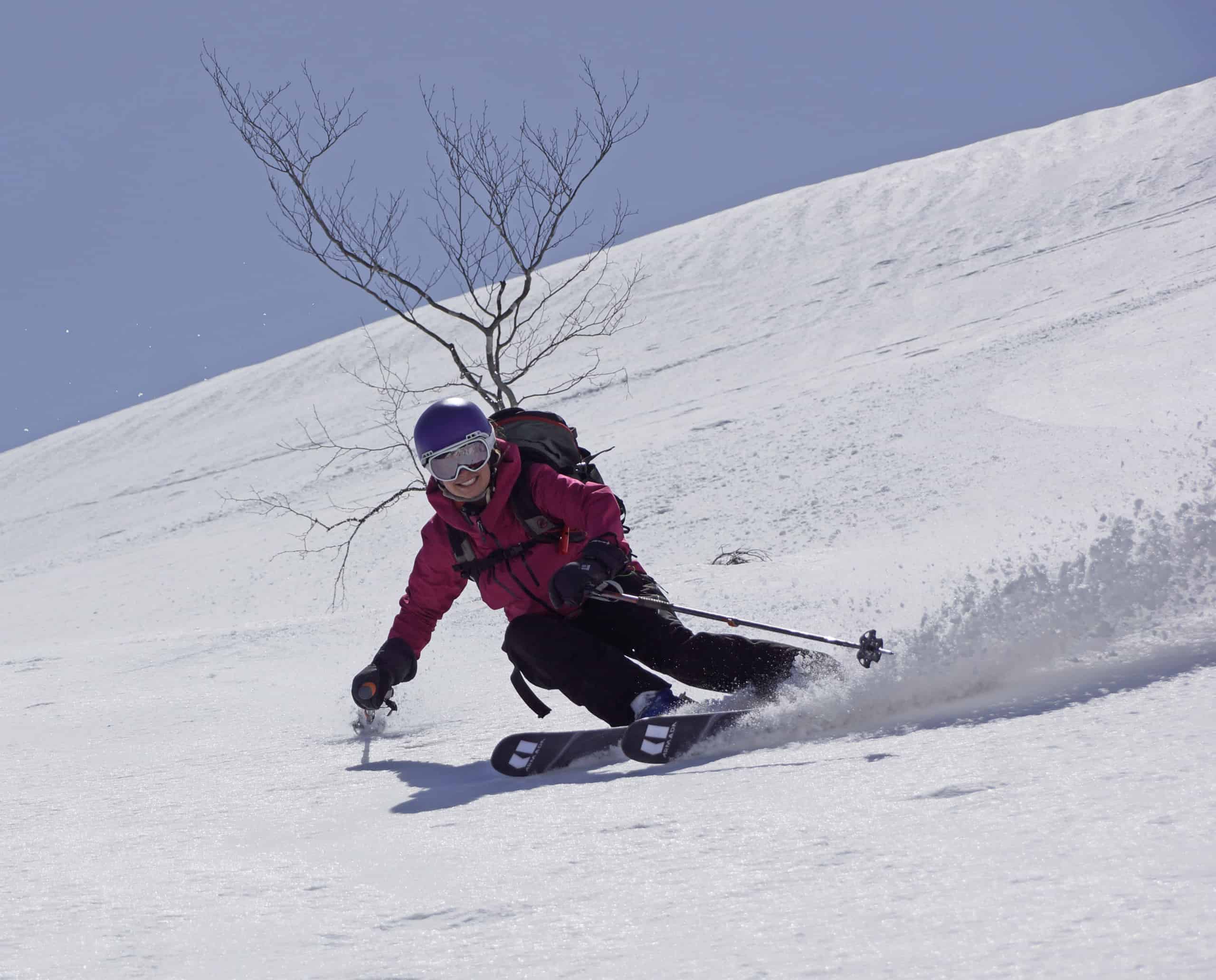 Mountainwatch |Nadine Robb
As a first-time visitor to Japan's Tohoku region, I was keen to unearth the points of difference that would set it apart from other, perhaps better known, regions within the country, and what makes the spring season a particularly promising time to visit.
Taking six days to hit the road, I weaved my way up northern Honshu (Japan's main island), and soon realised that the scope of experience in the region is significant. From skiing volcanoes to sipping sake in front of sakura (cherry blossom) shrouded castles, it came to me that a spring time visit to Tohoku may well offer the most balanced taste of classic Japan.
Getting to Tohoku from Tokyo was easily done via the Tohoku Shinkansen – fast and smooth, this green, pink and white mechanical marvel placed us in Honshu's northern prefectures within a couple of hours. The northern position of this prefectural grouping makes for a far later spring season when compared to the rest of Honshu, with peak cherry blossom viewing typically occurring during the last week of April (contrasting Kyoto, for example, that usually peaks during late March). The higher latitude also results in a greater snowfall throughout the winter months, meaning that skiing is sustained well into May.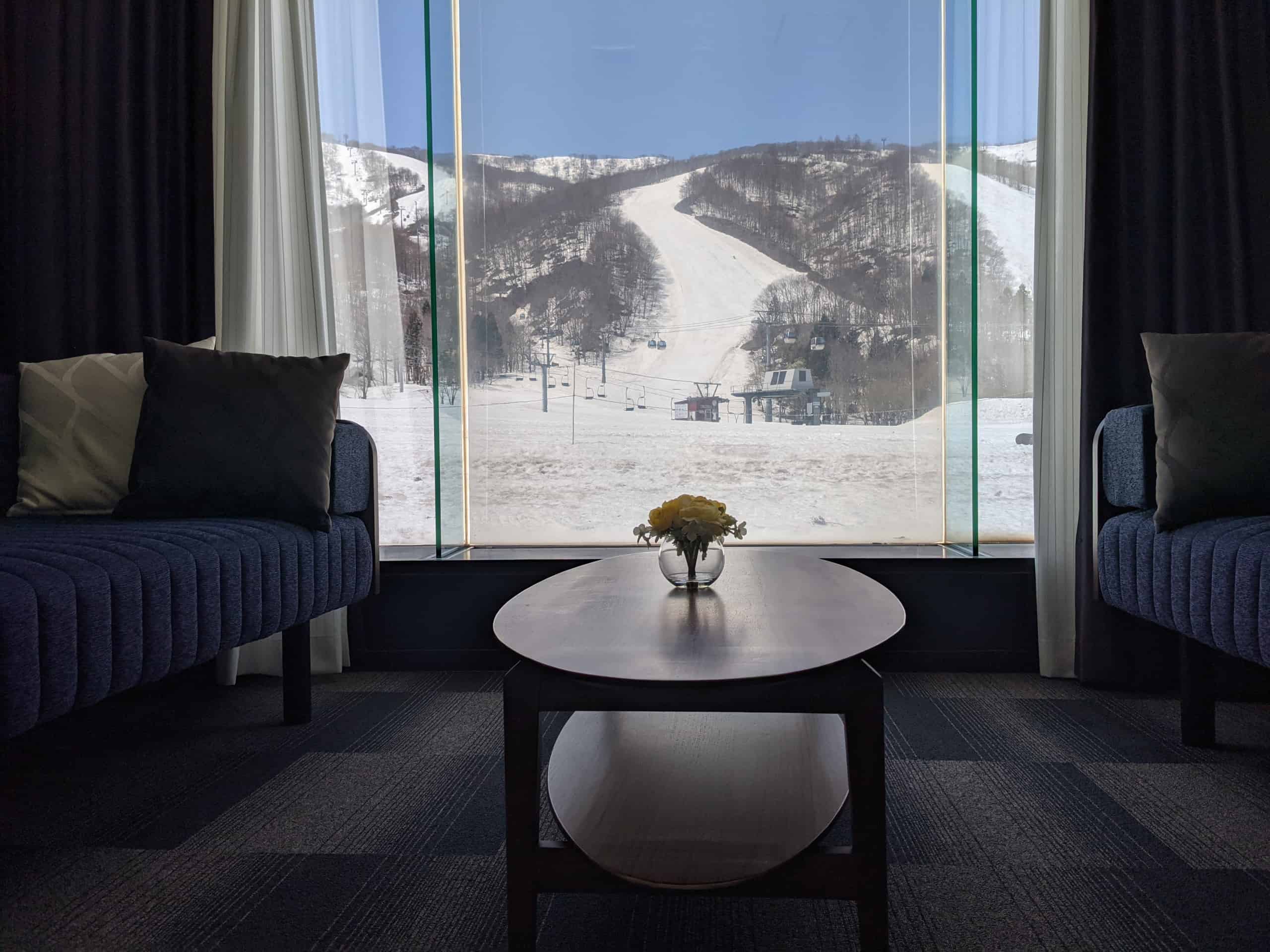 In order to get a taste of the piste skiing options available during the spring, I headed to Geto Kogen in Iwate Prefecture. Offering an idyllic ski-in ski-out set up, all of the conveniences and amenities that you would want from a ski trip are readily available inside the base building. A newly renovated section has been transformed into a handful of spacious, contemporary ensuite guest rooms with a communal kitchen and dining area. The floor to ceiling windows directly overlook the slopes, most of which are best suited to intermediate and advanced skiers. The generously sized onsen (Japanese hot spring), sauna and onsite rental shop contained within the same building negate the need for awkward travel between accommodation, rental shop and ski resort.
The snow had a definite springtime quality about it, but there was plenty left to enjoy a day of skiing. For those predisposed to backcountry skiing and snowboarding, the chain of 16 mountains, some of which are active volcanoes, that comprise the Hakkoda Mountains in northern Aomori Prefecture were found to be particularly noteworthy. With vast terrain that is easily accessed with skins or snowshoes, days can be spent never repeating the same line, and the sensation of gliding down the smooth flanks of a stratovolcano whilst overlooking Mutsu Bay to the north and the Pacific Ocean to the west is something that's likely to stay with you for life. With an accumulated average snowfall of 20 metres per winter, ample snow remains for clocking up spring turns comfortably into May.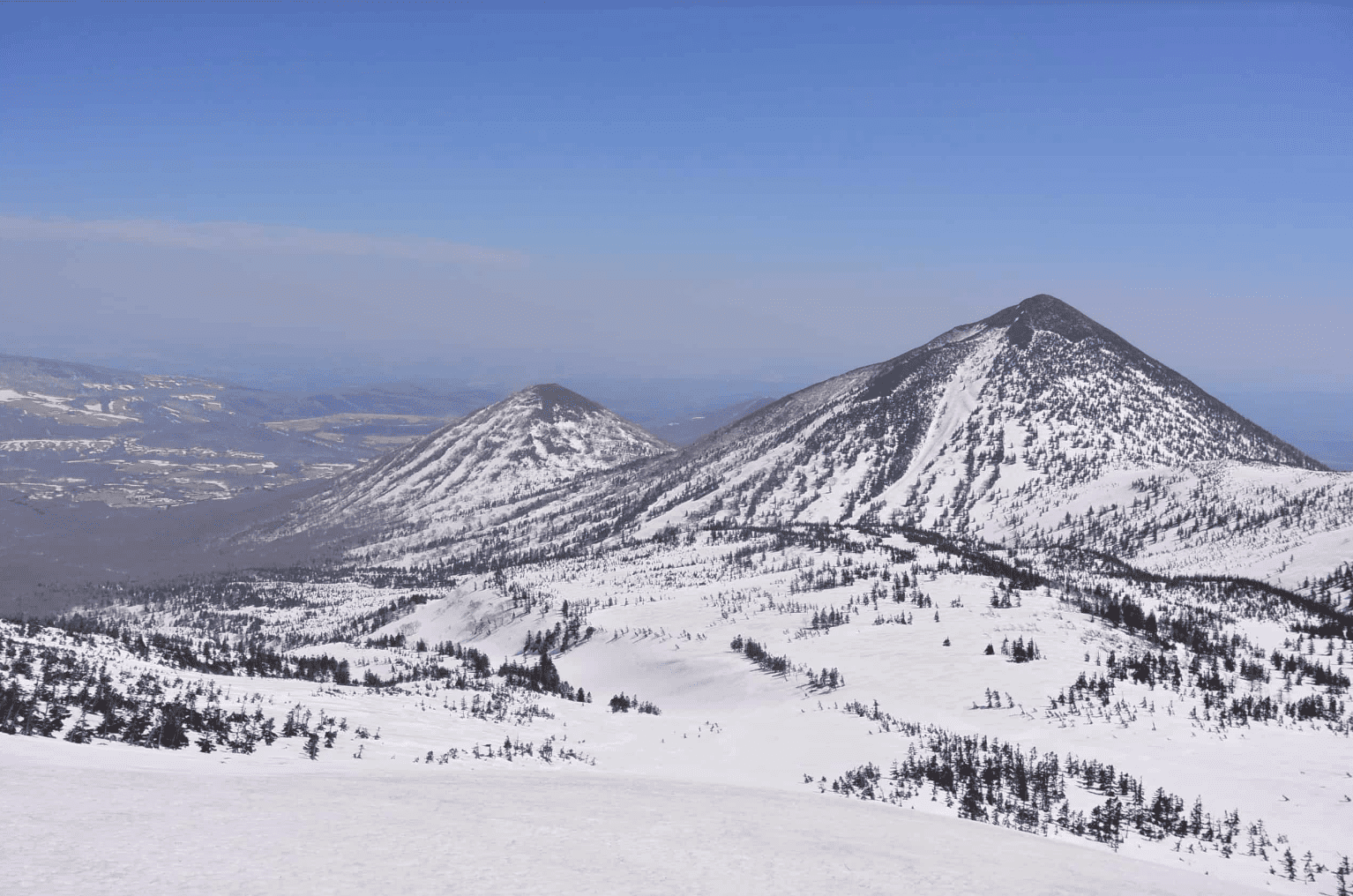 The typically clearer skies and warmer temperatures not only offer impressive vistas, but create an approachable environment in which to acquire and refine backcountry skills – such as route finding and touring technique. Cardio fitness could be the biggest limitation, as the distances between descents can be big, depending on your chosen routes and goals for the day.
The high energy with which we tackled Hakkoda's sprawling peaks was well balanced by the laid-back pace of Aoni Onsen – a hot spring retreat situated at the base of a deep, densely wooded valley. Fiercely defending a piece of old Japan, the Lamp No Yado establishment comprises a scattering of traditional wooden structures that form the main lodge, guest annexes, dining area, and four separate onsen. As the name would suggest, Lamp No Yado is lit entirely by oil lamps and heated with kerosene stoves, remaining as an "off the grid" experience for its patrons. Void of a data signal to feed the subconscious compulsion to intermittently consume online media, or interact with multiple correspondences at once, it is a genuine reconnection with nature, and perhaps, with oneself.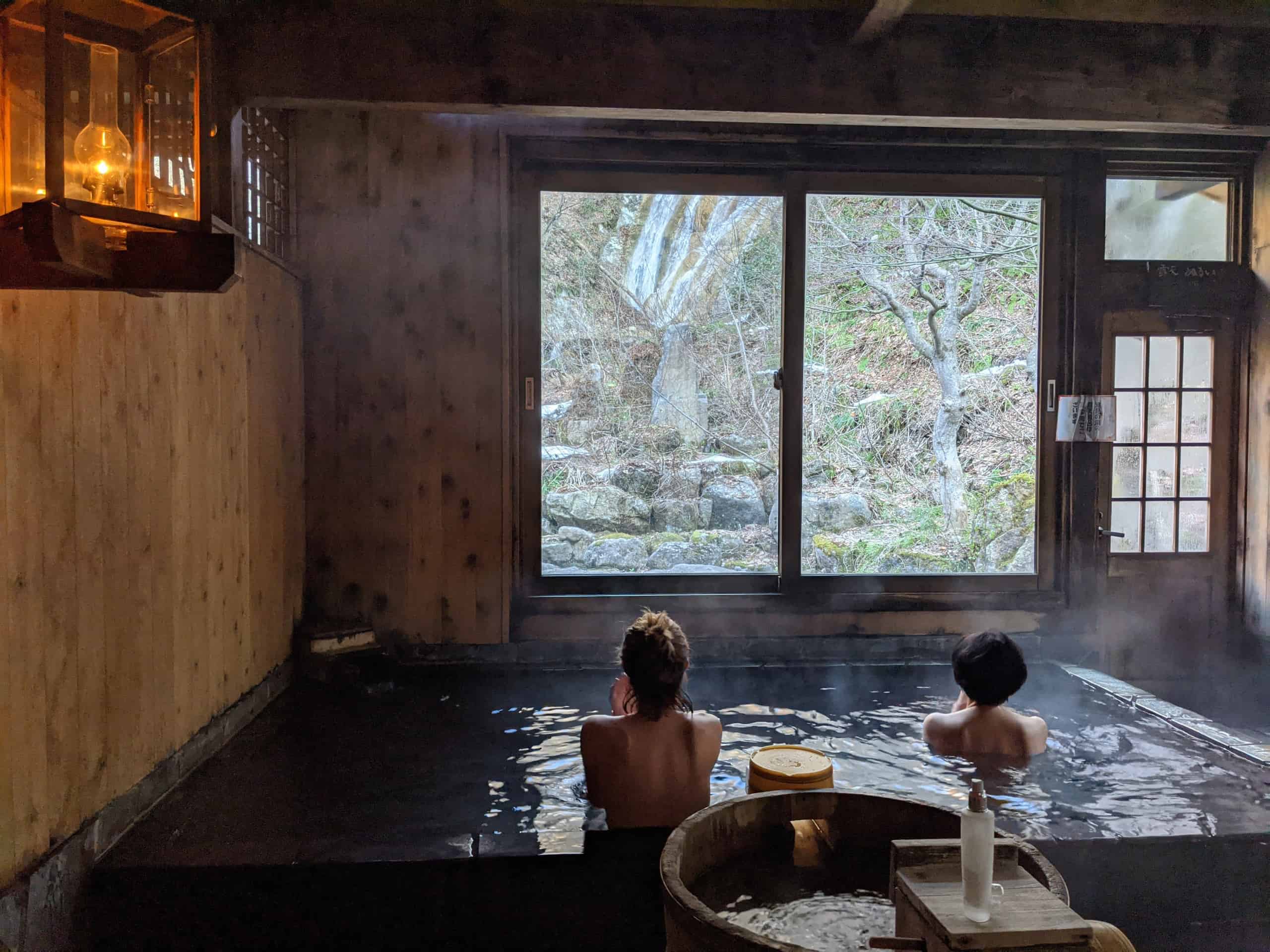 Brimming with spring-time snow melt, the river that snakes alongside Lamp No Yado provides the constant sound of rushing of water, drowning out any man-made noises. Shuffling from one onsen to another in my yukata (a casual kimono) – onsen-hopping, if you will – each offered a different vista, temperature, and housing structure; those made of Hiba Arborvitae (a type of evergreen cypress) had a distinct odour of fresh wood. One outdoor bath boasted a view of a 30-metre high waterfall just a short distance away. As I watched it falling, unaltered from its chosen path, I became acutely aware of the authenticity of this place, and how free the immediate surroundings are from human influence. Far from being an illusion – an artificial oasis constructed in an otherwise urban setting – this was full exposure to the natural environment.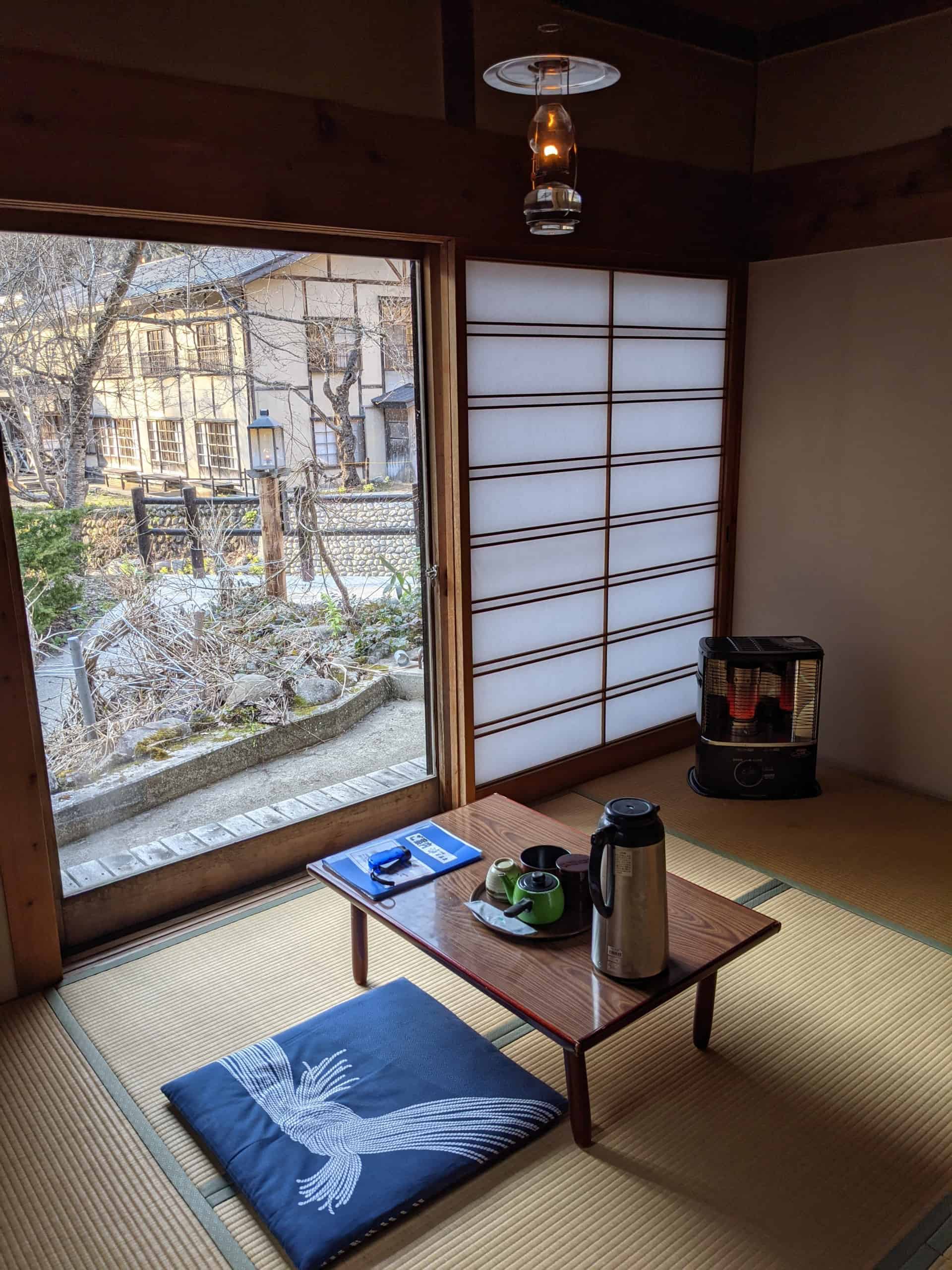 In keeping with times gone by, the ageing proprietor stood in the centre of the dimly lit dining room full of Lamp No Yado's guests for the night, verbally dissecting the contents of the evening's meal. He talked slowly and deliberately, offering dry jokes that he may have been telling for the past half a century. He, like the entire establishment, appeared to be frozen in time. It was impossible to keep at bay the wave of nostalgia that I felt for a world from a bygone era as I made another round of the onsen after dark, and lulled by the lamp light dancing on the water's surface, was soon crawling into my futon. With the river just a few metres away and functioning as nature's white noise machine, I had the best night's sleep in all my time in Tohoku. As the page space that I have given to Aoni Onsen may suggest, this is a unique, endangered experience – and one that should not be passed by.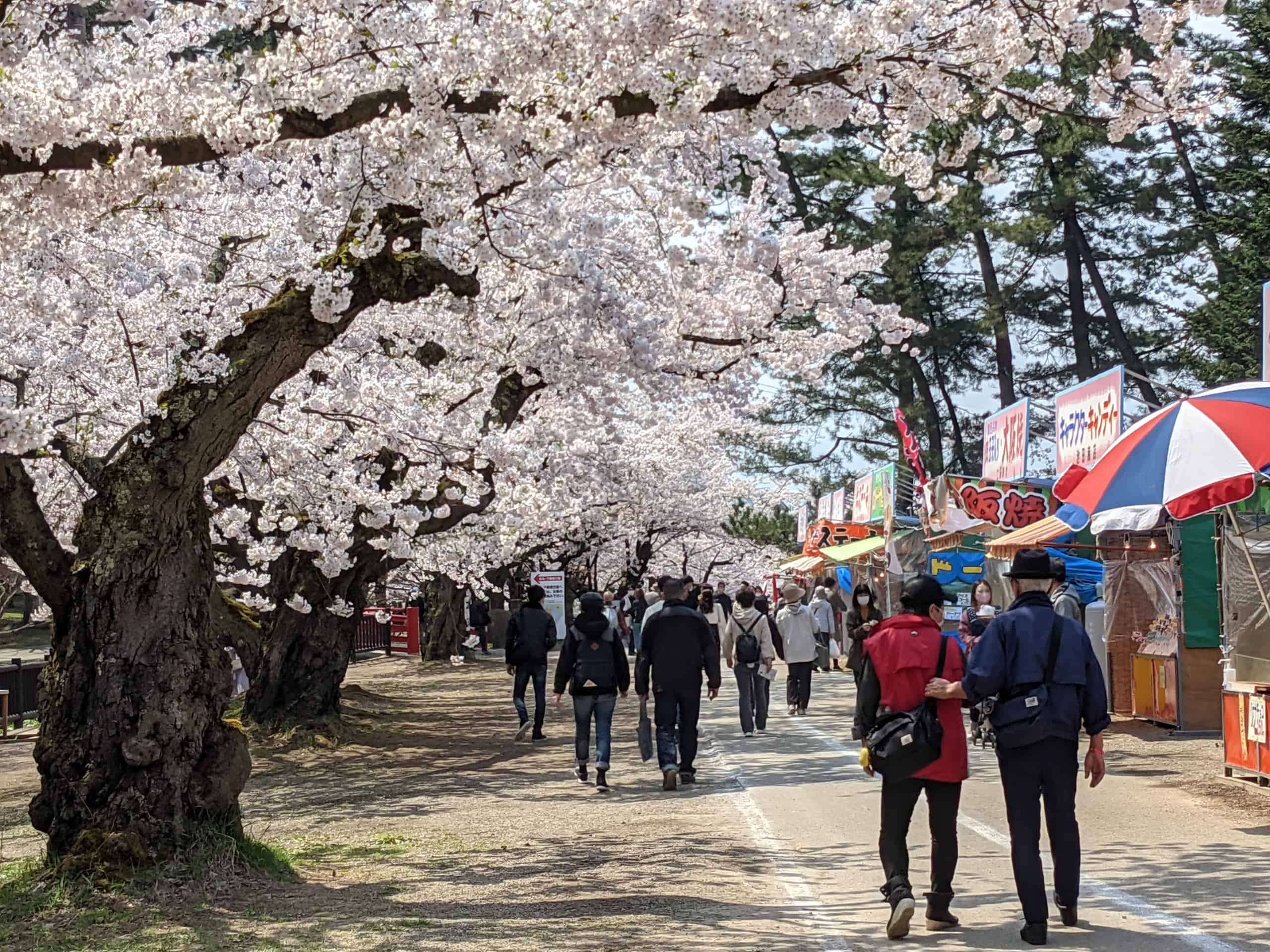 As convenience would have it, Hakkoda and Aoni Onsen are kept apart by one hour on the road, making them easy to enjoy on the same trip. Equally handy is the location of Hirosaki City, just an hour from both Hakkoda and Aoni Onsen. Presided over by the snow-capped Mt. Iwaki – one of several mock Mt. Fujis that distinguish the Tohoku landscape – Hirosaki is a castle city, best known for having one of the country's largest assemblies of sakura trees. With over 2600 trees of varying varieties, Hirosaki Park during full bloom is like being in an alternate reality – one where petals carpet waterways and the number of Instagramable vistas seems infinite. The 400-year-old castle marks the centre of the park, while traditional festival food and entertainment vendors mark the outer edges; Hirosaki is a vivid splash of culture, colour and legacy.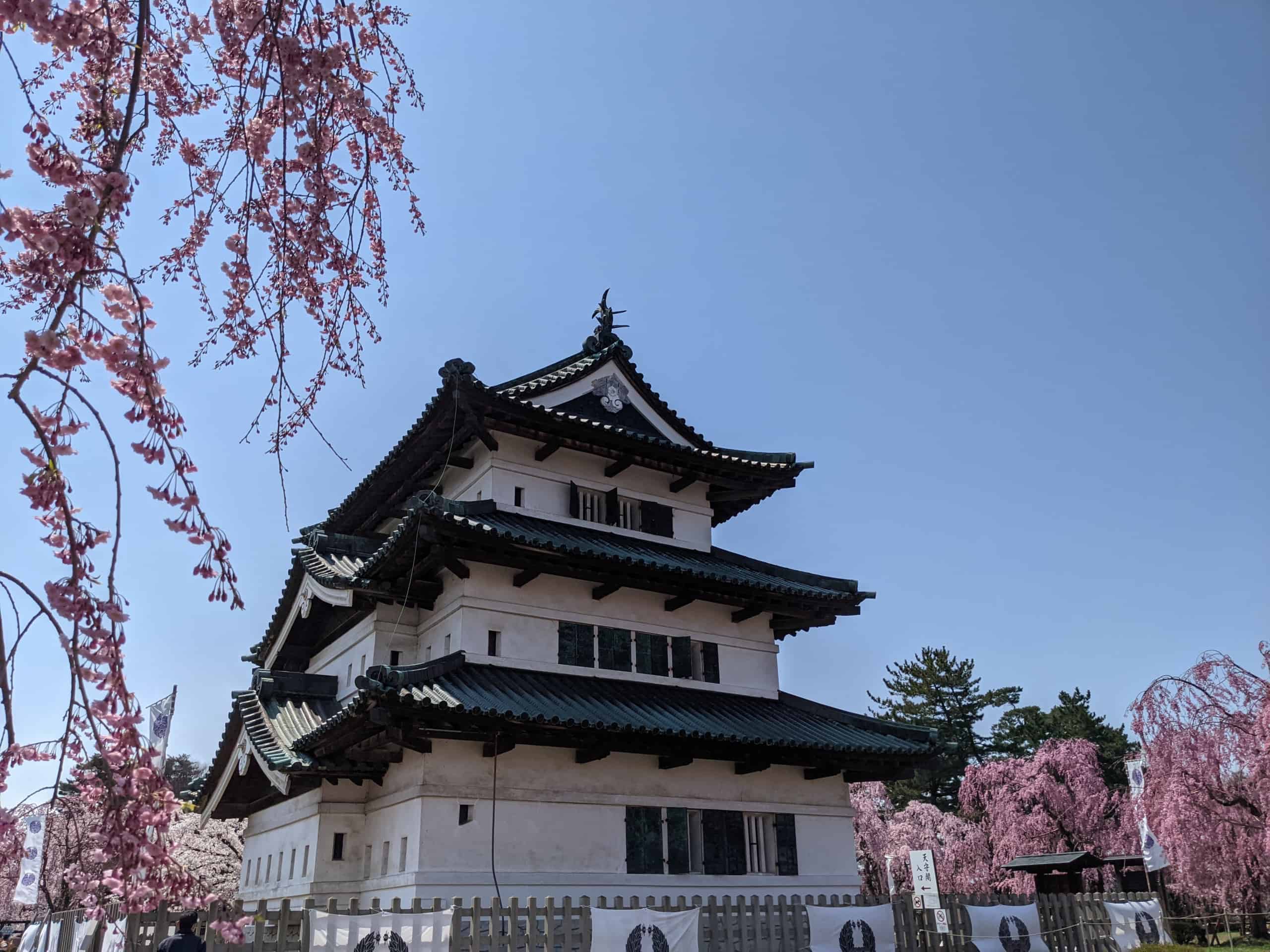 Thirty minutes west lies the peaceful town of Kuroishi. Contrasting the vibrancy of Hirosaki, this understated town seeps a subtle quality, echoing a 400-year history in the wooden shopping arcade that defines Nakamachi Street. Sake is produced in Kuroishi, with a brewery and tasting tour available on the same street. As an anchor of Japanese culture and history, pride is taken in the quality of the sake produced by different regions, and the sake produced in Kuroishi is known to be very good. The rice fields are irrigated with fresh, mineral-rich snowmelt from the bounty that falls each winter, creating a drink that is pure, smooth and distinctly Japanese.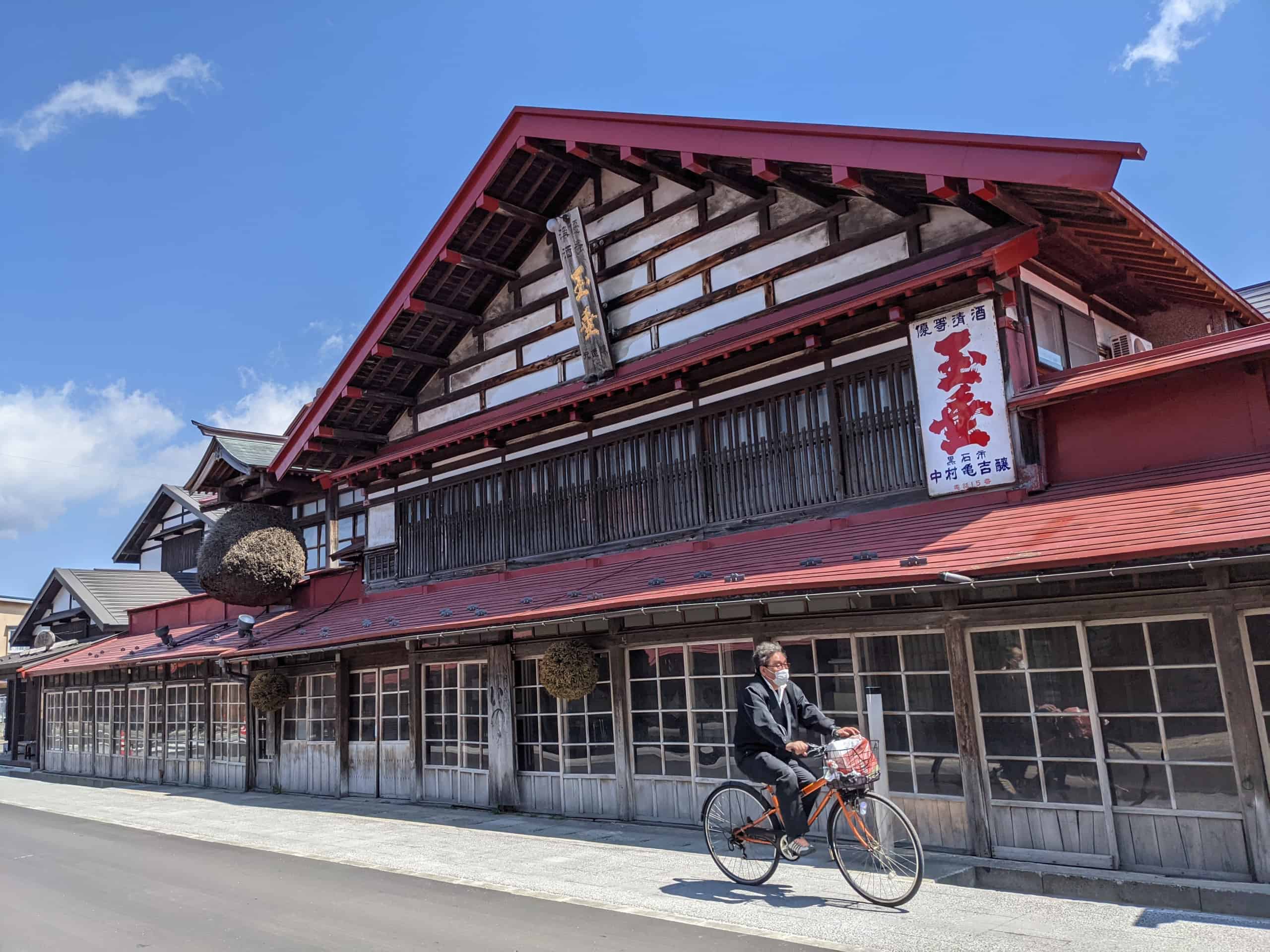 Before zipping back to Tokyo, we visited the port city of Aomori, located on the northern coast of Honshu. With seafood sampling in mind, I paid a small fee for a sheet of tickets and walked from stall to stall in Aomori's Furukawa Fish Market, eyeballing the seafood options available as I tried to decide which ones I would trade in my tickets for. All extremely fresh – and, in some cases still alive – everything from salmon to scallops, sea urchins to crab were laid out on ice. This was not only a novel way to sample a wide variety of seafood, but it also offered a glimpse into the lives of the local people, the individuals and families whose livelihood is dependent on propping up the Aomori fishing industry.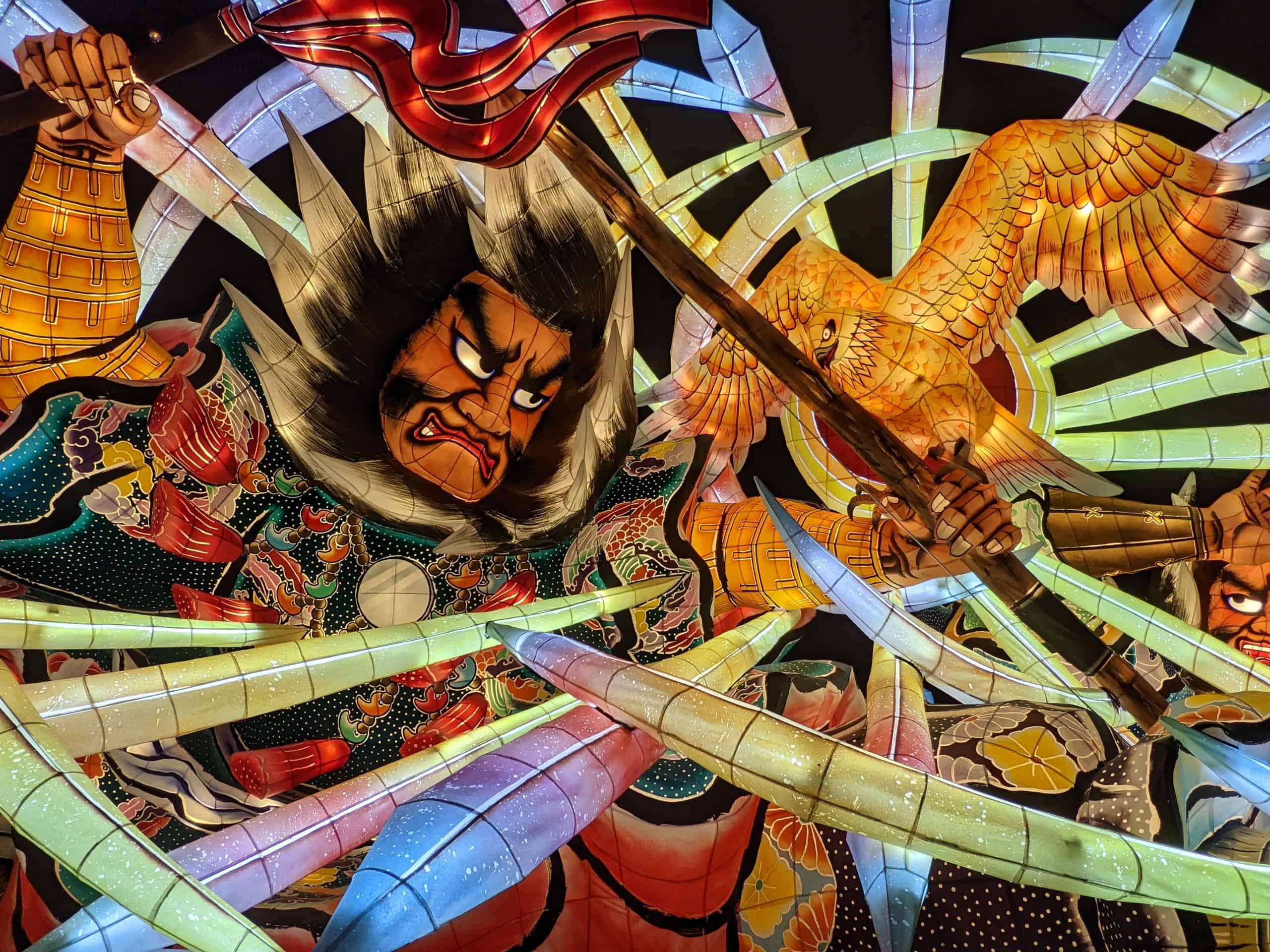 Before departing the city, we visited the Nebuta Museum WA-RASSE, where a mind-boggling display of larger-than-life lanterns were housed as they awaited their annual outing into the city streets for the Nebuta Festival in August. Similar to the Neputa display in Hirosaki – though with evident regional differences – it was with renewed waves of respect and intrigue that I walked between towering lanterns, each depicting characters of Japanese folklore. I was reminded once more of the unique, diverse and deep-rooted traditions that Japan works so hard to preserve amid an ever-accelerating world.
Learn more about Japan, one of the world's great travel distinctions at (www.japan.travel/en/au)