Unspoilt with amazing views, Mt Stirling is a great location to enjoy a backcountry experience
September 19th, 2018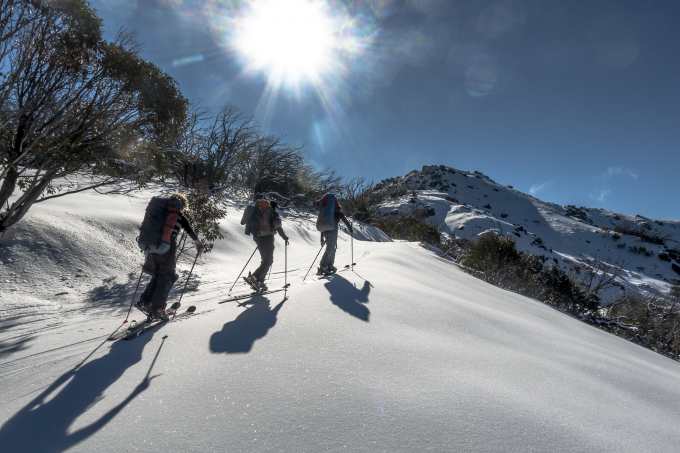 Mountainwatch | Joe Nossal. Photos: Teddy Laycock
Looking out onto the peaks of Stirling from Mt. Buller's north face I once saw an unassuming hill. The unique double summited mountain seemed vanilla; a flat, cross-country skier's haven that's the disappointing younger brother of Mt. Buller. However, once you are travelling towards its east face, looking out on Dugout and Stanley Bowl, you lose that preconception, and adopt a new, fresh one.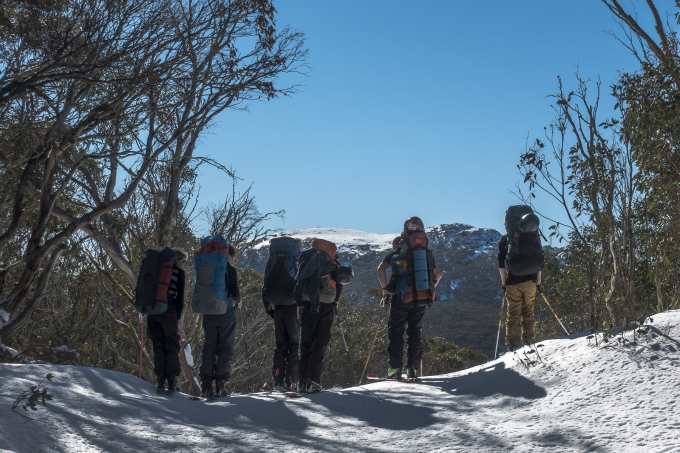 Earlier this season Teddy Laycock lead a group of TBR kids (Team Buller Riders) on trip to Stirling, camping there overnight. With him was Alex Eisner and Mark Cleary as well as myself and three other TBR kids. Skinning from the familiar surrounds of Buller, through Howqua Gap and up to Mt. Stirling's summit, we gained a new perspective on the mountain.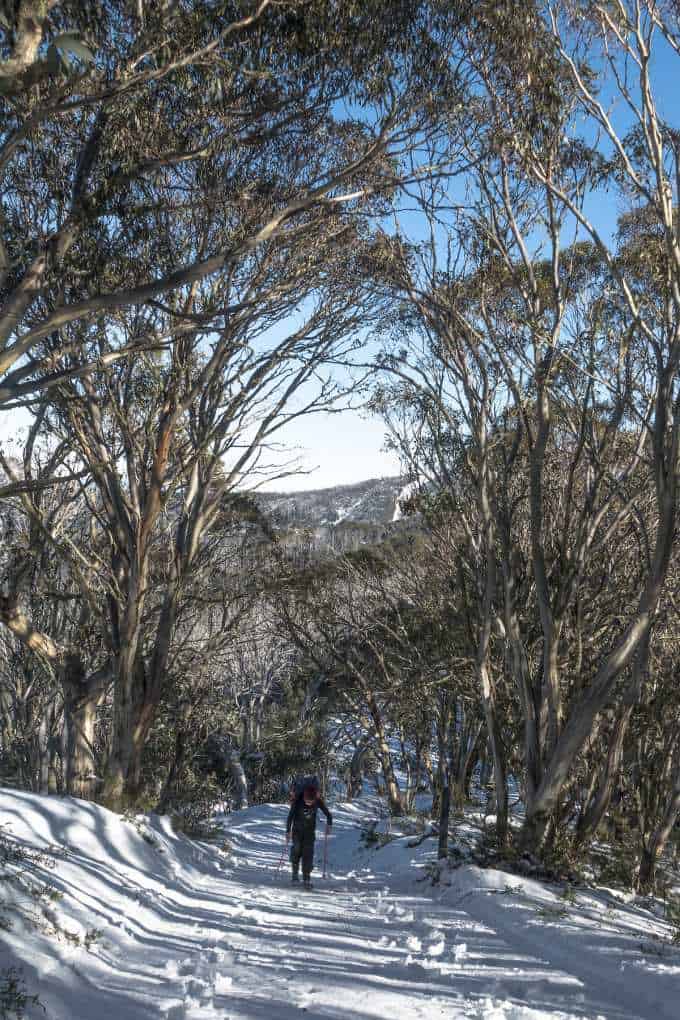 As we skinned with packs on our backs, we looked out from the 4WD track past Howqua Gap, and saw a group of people, silhouetted in the mid-afternoon sun. They dropped into Dugout Bowl, scoring sweet turns down that face, and then boot-packed the whole way out. We continued on.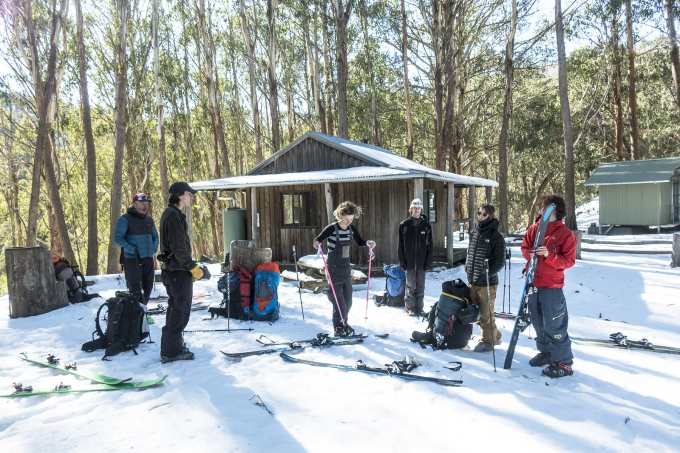 We arrived at Bluff Spur Hut, set up camp, and the skinned up to the Summit to watch the sunset. Around dusk, the temperature dropped and fog rolled in. Submerged in a cloud, we laugh, eat snacks and watch the sun set through the cloud, turning it to a golden sea of fog.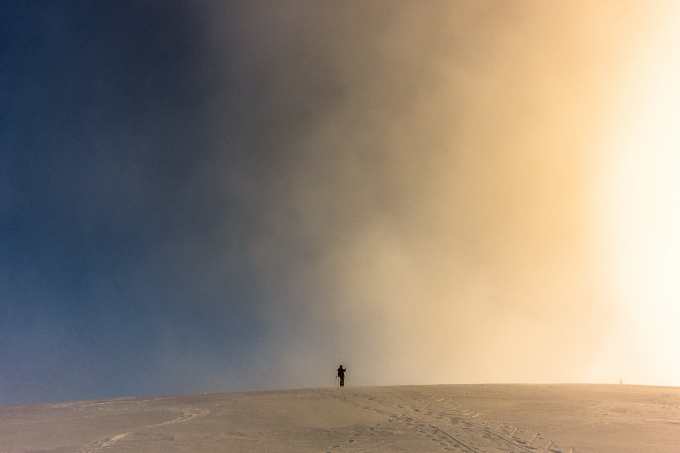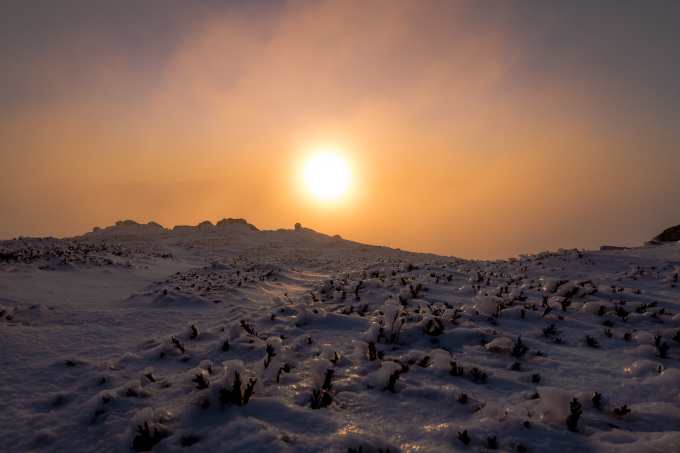 After a twilight ski back to the camp, and a "backcountry burrito" (noodles and roasted veggies in a wrap. It was much better than it sounds) for dinner, we sat sleepy around the stove in the hut and warmed up for the cold night ahead.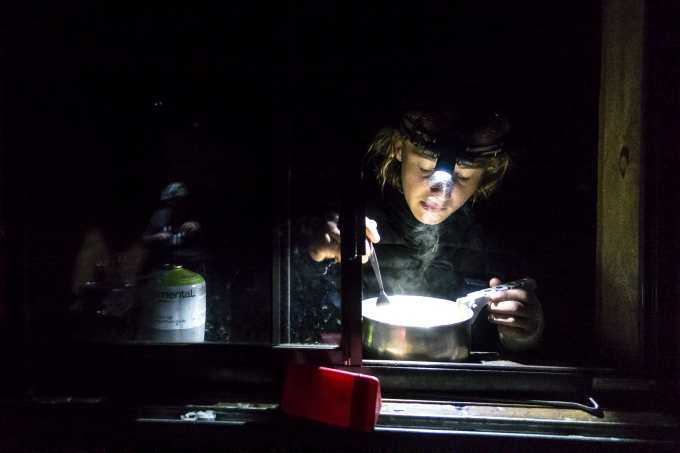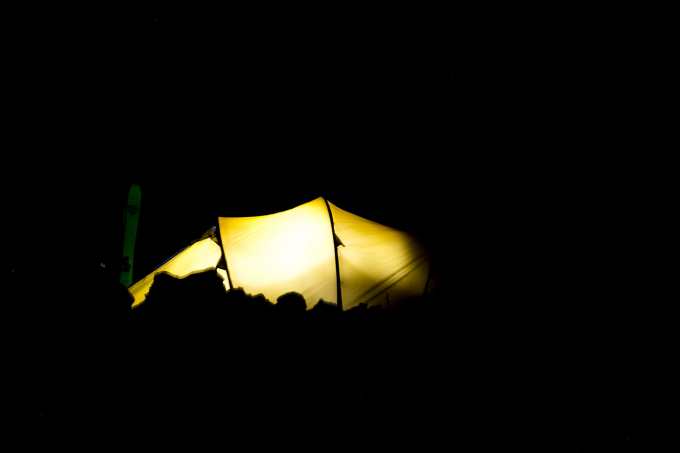 The next morning, we skinned up to the Summit, looking possibly to ski Stanley or Dugout Bowl, but conditions were so firm we decided against it. Looking over at Buller, little dots skiing down its face so far away, we saw our home mountain from a new angle.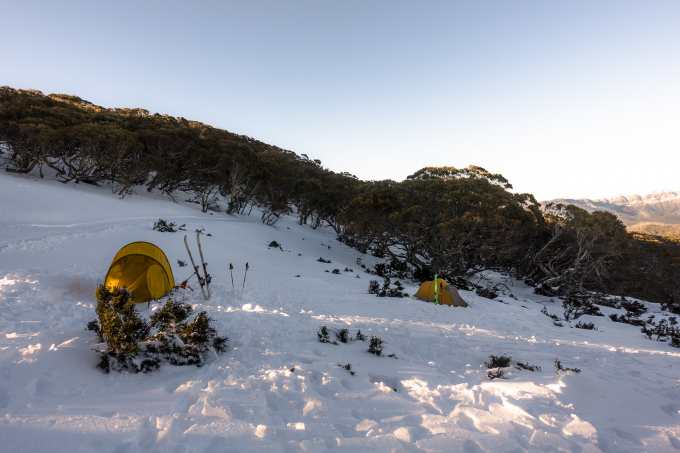 After packing up camp we skied down to Telephone Box Junction and back home.
I think it is safe to say that I won't look at Stirling the same way ever again. No longer Buller's disappointing little brother, now its own soul.