World Snow Wrap, February 21 – Another Good Week in the Rockies, a Couple of Fun Powder Days in Japan and Sunny Days in Europe.
February 21st, 2020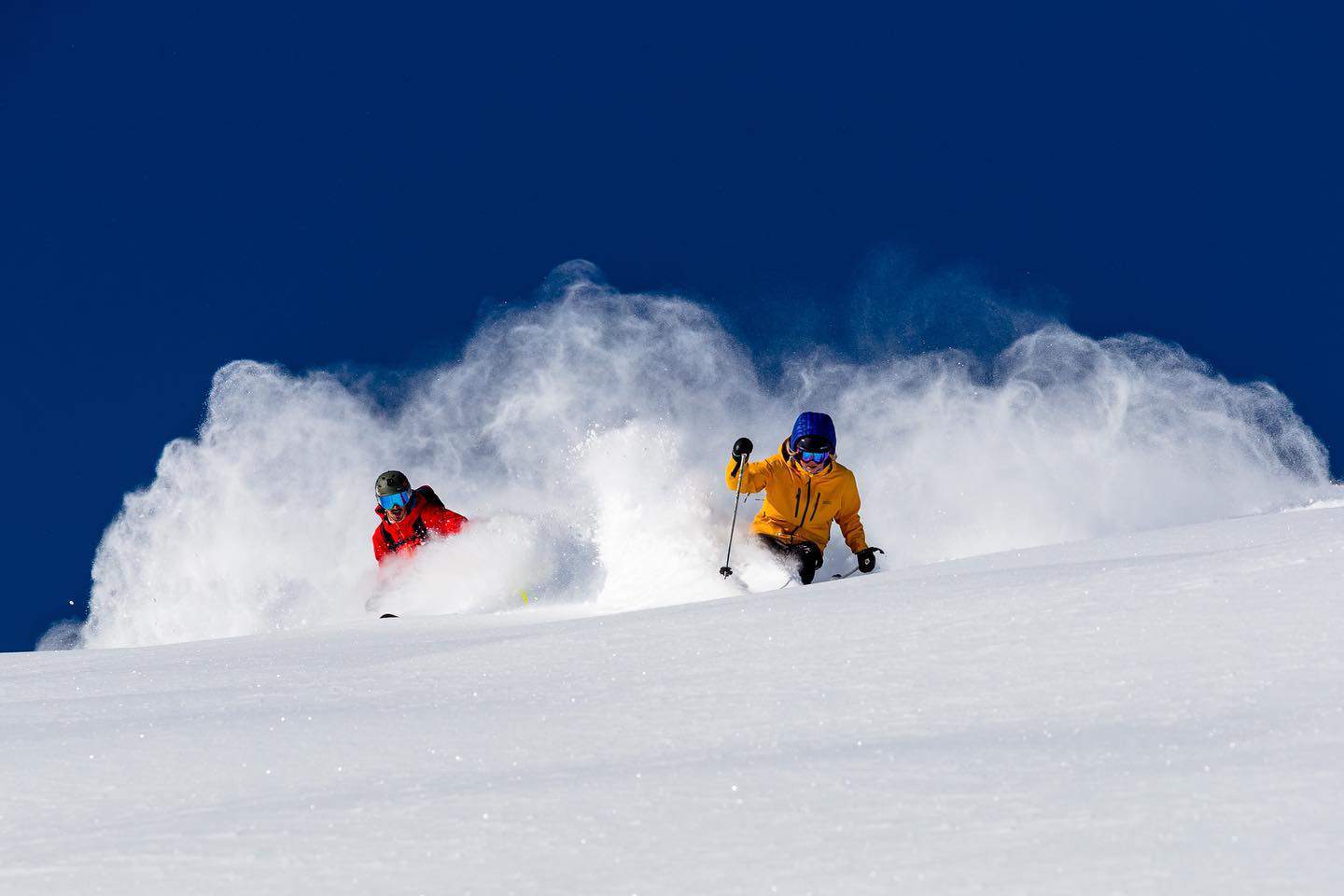 Mountainwatch | Reggae Elliss
We are heading towards spring in the northern hemisphere and while there has been some mild weather on Honshu and in Europe, winter conditions have delivered some good days on Hokkaido and in the Rockies.
JAPAN
It has been another up and down week in Japan, the up being a couple of good powder days on both Honshu and Hokkaido, the down being last week's snow was followed by some rain and mild, spring conditions in Central Honshu. The result was the snow pack on the lower mountain took a big hit, but fortunately another storm came through as expected late Monday, Feb 17 dropping 5-10cms in the valley and 20+cms on the upper mountain by Tuesday morning. The snow continued through out the day resulting in another 10-15 at all levels over the following 24 hours. Myoko also received 22 cms while Shiga Kogen had 30cms on Tuesday. Since then the weather has been fine and mild with good skiing on the groomed runs in the morning, turning soft and spring-like by late morning. The forecast is for more snow tomorrow night ahead of a stronger front on Tuesday, the Grasshopper calling rain at first before it turns to snow. The latest models are looking good with mid-mountain totals of 60-70cms forecast for Hakuba and Myoko over the next week.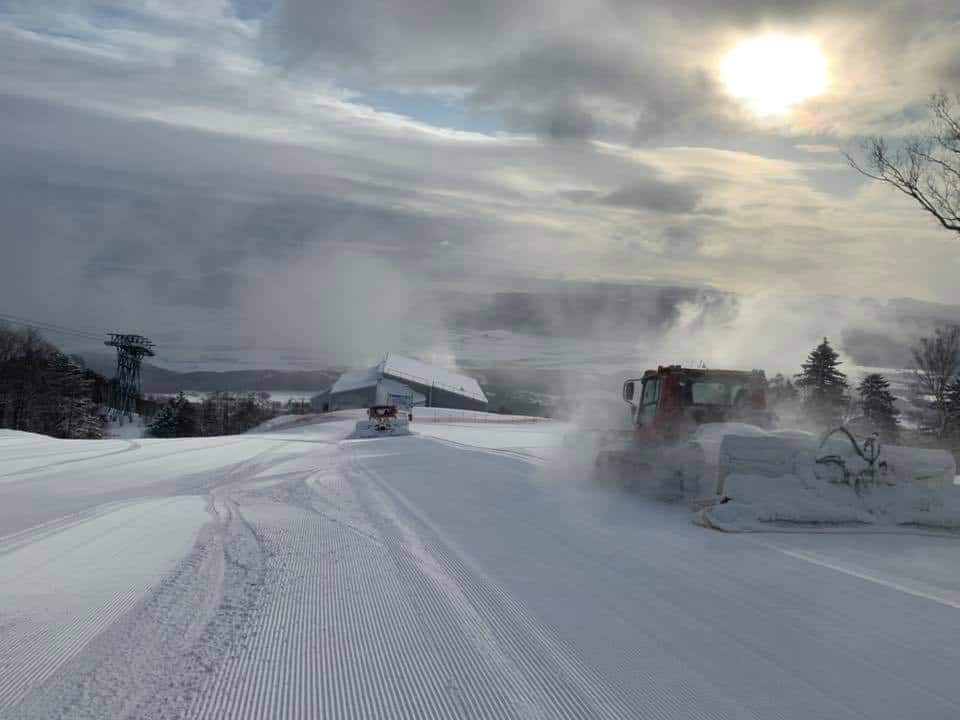 Although the snow totals were not huge, it was a better week in Hokkaido with snowfalls on most days Furano getting 76cms since Monday, including another 15cms last night. Niseko received 45cms this week, the biggest fall being 20cms on Monday night while there was another 15cms over the past two nights. The temps were a little cooler than last week, below zero each morning but climbing above zero by mid-morning, making the snow a little sticky later in the day. The forecast is for more snow for Hokkaido across the weekend, intensifying on Sunday night and Monday is shaping up as a very good powder day in both Niseko and Furano with much colder temps expected.
USA
It has been a case more of the same in the US this week, the pattern of the past six weeks continuing with good snowfalls from the Pacific northwest and across the Rockies while there has been nothing in the Sierras. There were some very good snowfalls at the start of the week with Jackson Hole clocking in 53cms over 48 hours by Tuesday morning and the good February also continued Utah, Snowbird and Alta reported 45cms, more than half of that falling overnight Monday into Tuesday. Colorado also had a reset, but the snow totals were lower, Steamboat receiving a healthy 25cms while resorts in Central and Southern Colorado picked up 10-12cms on Wednesday.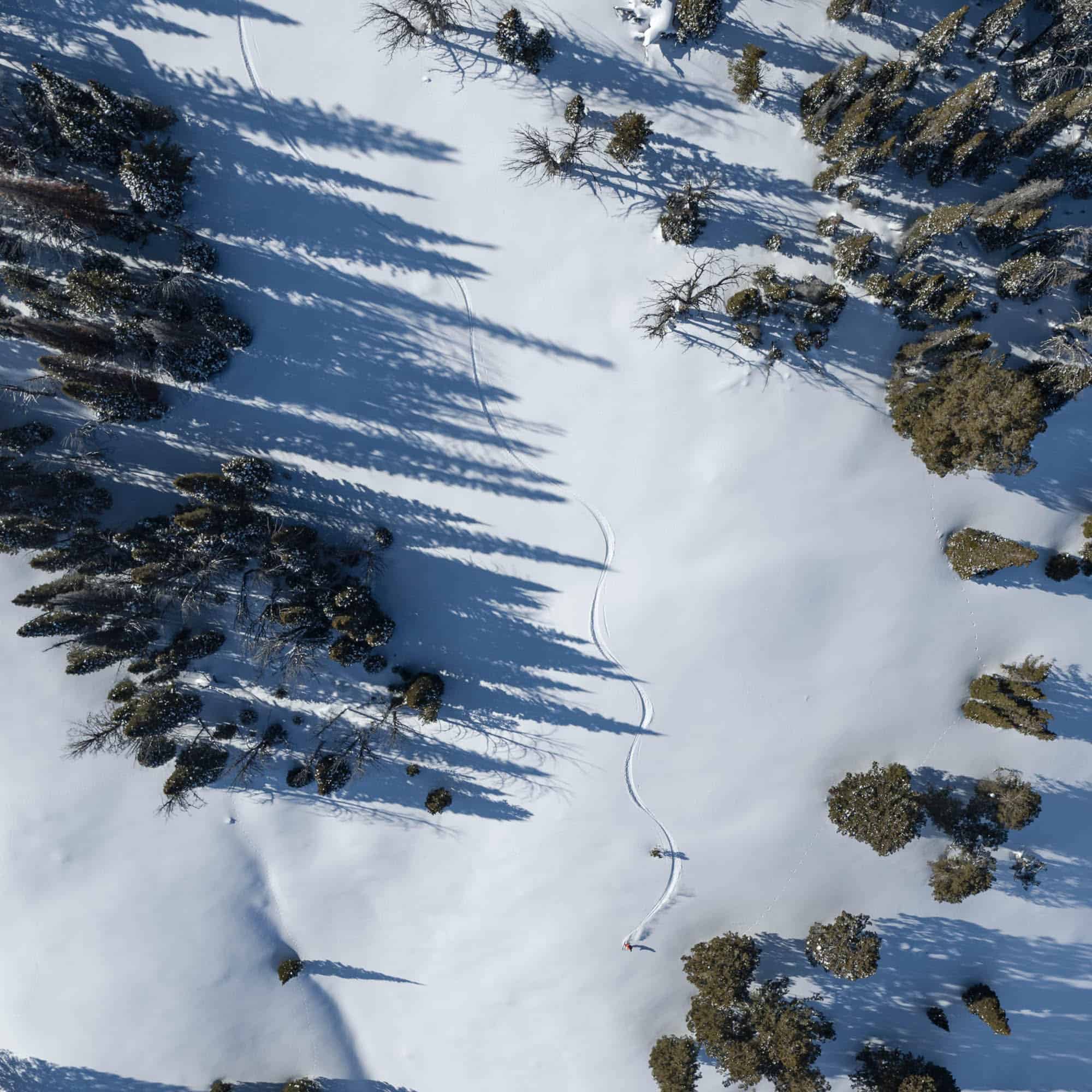 The forecast is for more snow later this weekend as another storm tracks in from the northwest, the Grasshopper calling for good snowfalls in the northern Rockies late Sunday and then extending into Utah and Colorado on Monday. Unfortunately, there is nothing significant on the way for California as the lean run continues with just a dusting expected for the Tahoe resorts although Mammoth could see 5cms on Sunday. Not much, but if it does come through it will be the first snowfall in Mammoth this month.
CANADA
After storms last weekend, the past few days have been dry in the Coast Mountains and the last snow at Whistler Blackcomb was 6cms on February 15. The result was a run of sunny days with dry chalky snow, the groomed runs in great condition each morning. However Interior BC saw some snow this past week, Revelstoke reporting 25cms earlier in the week. Big White also fared well with 51cms over the past seven days turning on some good days skiing mid-week. The forecast is for more snow across the weekend for Whistler, with totals of 10-15cms while resorts in Interior BC are in line for smaller totals of just 4-8cms.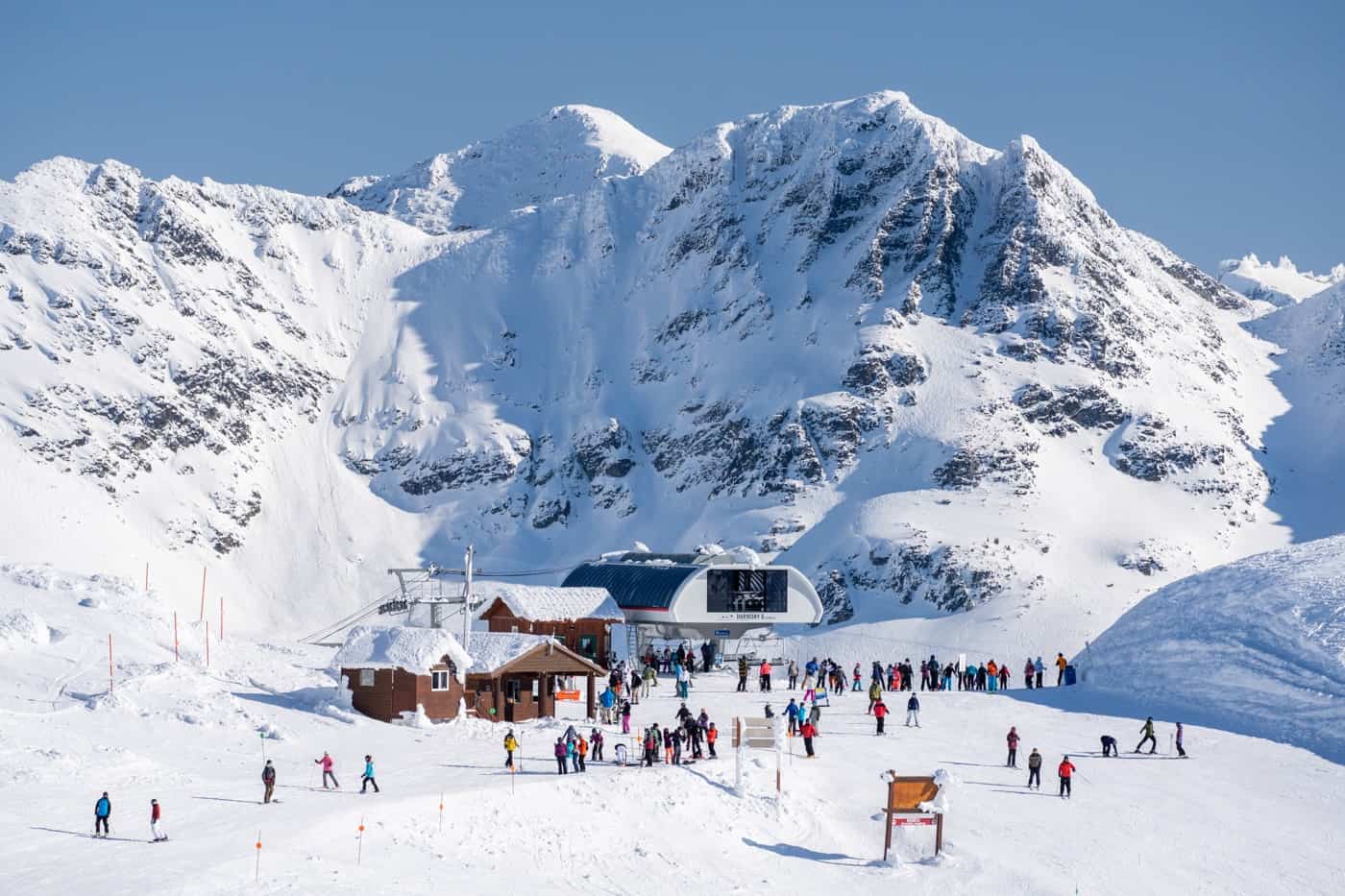 It was a sunny day in Lake Louise today, but conditions are very good after 21cms earlier this week and cold temps have maintained the resort's typically good winter snow pack. The forecast is for light snowfalls this weekend with totals of 5-10cms expected with daytime maximums of -10 degrees.
EUROPE
It has been a quiet week for most of the European Alps with light falls in France and Switzerland at the start of the week with totals of 5-10cms. Since then it has been sunny across most regions and that is expected to continue into the weekend.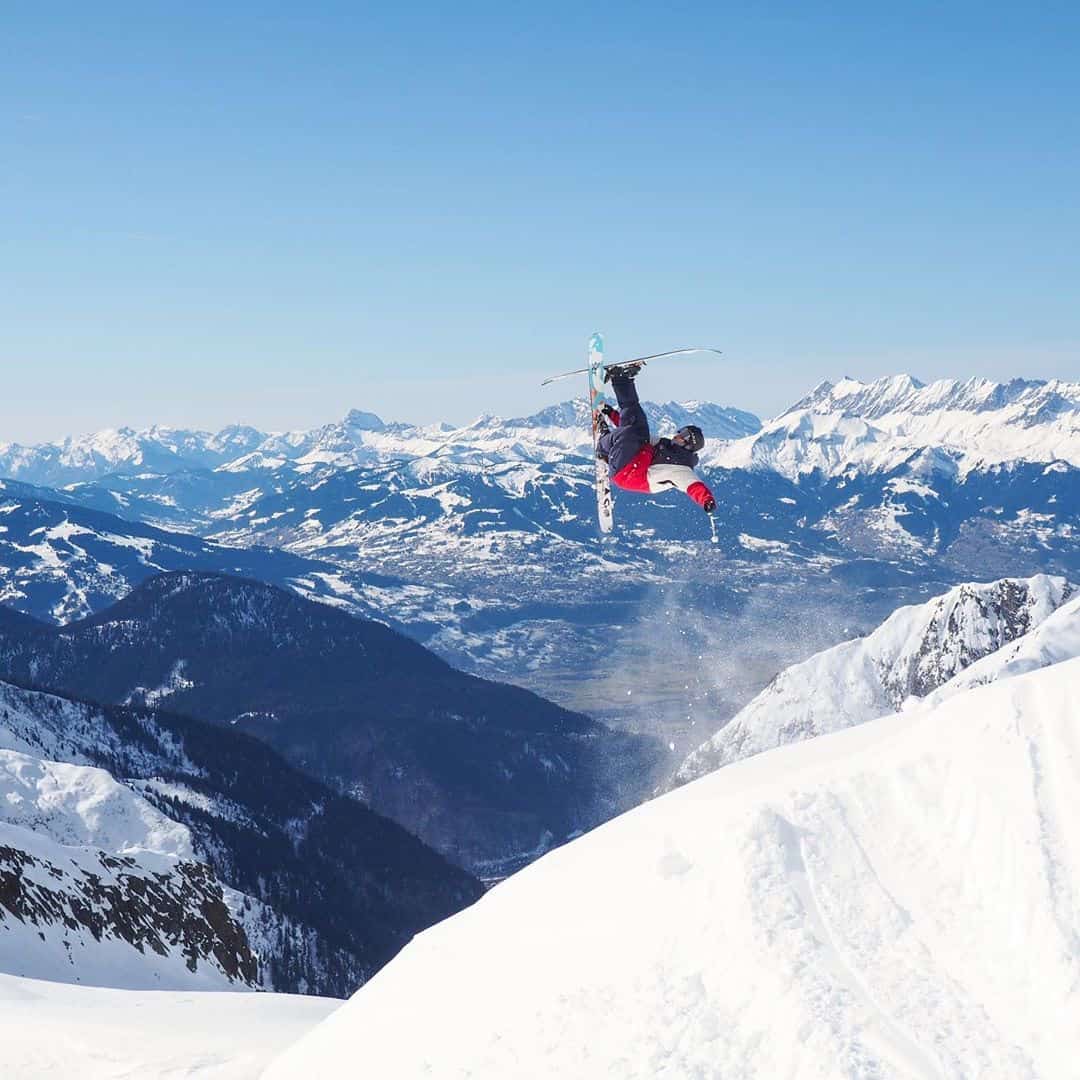 However, the middle of next week is showing good potential for snow with moderate to heavy snowfalls forecast for most of the alps from Tuesday, Val D' Isère in line for 25-30cms over three days while our models are calling 30-35cms for St Anton.  At this stage the Dolomites could also see some snow with 10-15cms forecast for next Wednesday, not a lot but the snow will be very welcome after weeks of sunshine.
Where We Would Like to be This Week
Central Hokkaido. Although the snow totals this winter aren't massive, there's still a decent base and the forecast is looking good for a few powder days from Sunday through to mid-week, perfect for a Central Hokkaido road trip.