Mt Bachelor – Out Of The Box
March 1st, 2014
Please click here to continue.

Words | Mark Amadio
Photos & Video | Andy Lloyd
Andy and I have been fortunate enough to tick-off a large list of snowboard travel destinations over the years. So when it came time to choose a spot for our next trip, we quickly agreed that doubling up was not on.
Mt Bachelor, Oregon; although not a household name like many other U.S Mountains, instantly drew us in with its reputation and easily accessible Pacific North-West location.  We were also lured in thanks to the stigma and history the region holds with all-time legends of the sport, like Craig Kelly, who helped shape the present state of snowboarding.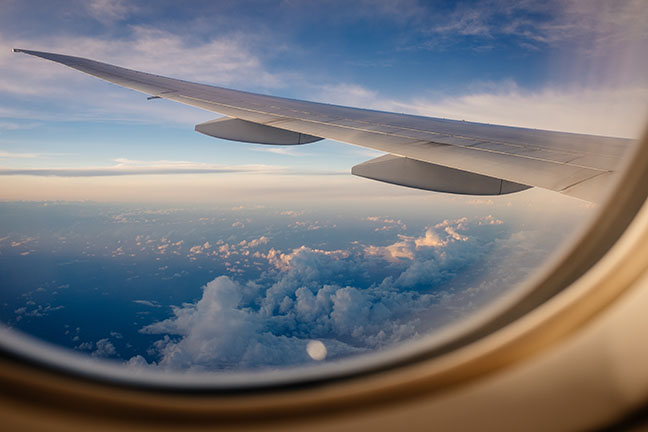 Like any mid-summer snowboard trip, the weeks preceding were spent checking snow reports and storm patterns to see what conditions would be like. Although we were pumped to go no matter what, our expectations weren't high on getting big snow. The last snowfall in 7 days icon on the Mt Bachelor website seemed to be stuck on "0 inches" for what seemed like months before we set sail.
We were picked up from Portland Airport by Norma, who ran a small local car rental company. The news got worse as she spent the trip back to the office complaining about how the whole state is in the middle of a drought, and how the winter has been so unusually warm.
?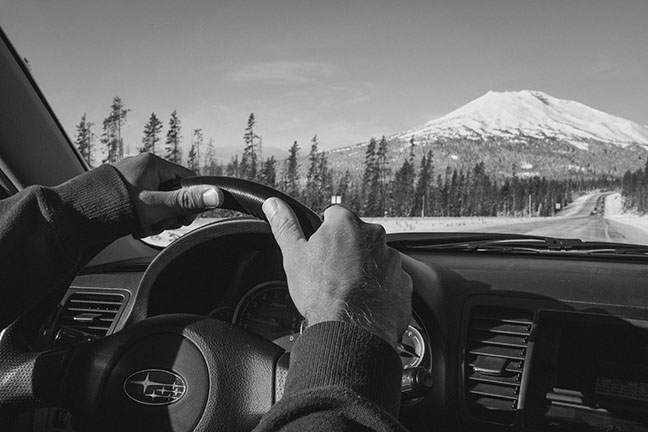 Andy and I set off for the town of Bend in central Oregon, which would be our base for the next couple of weeks. It was a mellow 3-hour drive that took us past a few small towns and a low-tide Mt Hood, with Smiggins-style grass under the chairlifts. Luckily, we packed our park boards! Bend wasn't much better, there was no snow on the ground and warm temps.
The next morning we headed up to Mt Bachelor at gentleman's hour, with double the normal amount of coffee to compensate for the filthy jet-lag. Bend to Bachelor is only about a 20min drive with not much change in elevation –but they seemed like two different worlds. We rolled into the car park and were greeted with an unexpected 5 inches of fresh and a clearing day – perfect for checking out the place. After taking the first couple of runs, we were both guilty of a couple of accidental cowboy yelps thanks to the pure stoke of being back on our snowboards again. We soon noticed a crowd starting to gather at one of the lifts, so like sheep, we joined them. We overheard some of the crew in the crowd say that the lift line we were in had the very original name, "Summit Chair", and hadn't opened for the last couple of days thanks to the wind. Nice timing. Although not epically deep, the snow had blown into some really fun banks giving us our first run of face-shots and bottomless sections. We also scored a few shark bites form the shallow-covered rocks that lurked beneath the surface. We'll take the good with the bad any day.  With shot-legs and a smile on our face we left to explore some zones on the North West face in case it snowed for the next day. As we cruised over Andy nearly collided – or maybe the other way round – with a local hard-booter.
?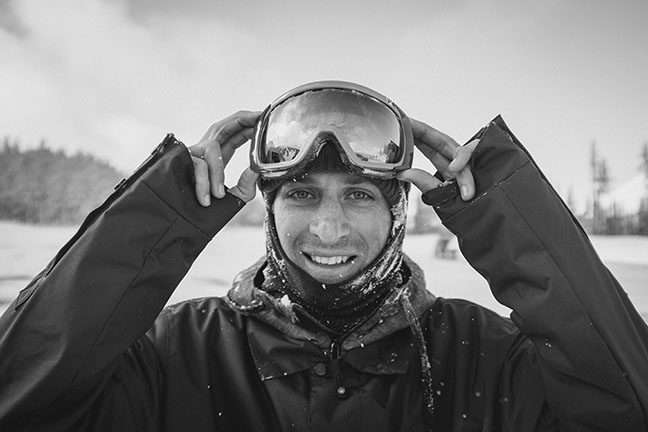 This character, also known to himself as "The Mayor of Mt Batchy" let us know that the "Outback lift" which we were reluctantly loading with him, had just opened. "How good's this? 2 o'clock in the afternoon and there's still heaps of untouched windblown." said Andy. "The mayor of Mt Batchy" elaborated on the fact that he was in supreme riding shape and warned Andy and myself to take it easy, not being as ride-fit as him and not knowing the area. This came from the biggest stoner you'd see this side of Nimbin, on a full fruit-boot set-up, sporting a mad crop of dreadies and Oakley blade-runner sunnies. "I love this place already," I thought to myself. After a few bombs down the chair line, where most of the snow had blown-in we'd lapped "The Mayor" twice and were done for the day. I guess he was half right!
Feeling more like ourselves after a big sleep, we went back up the next day for first lifts and another unexpected 8-10 inches. The temp-gauge in the car read 3 degrees Farenheight on the way up to the hill, which roughly translates to: f–king freezing, in Celsius. This rose to a balmy 10 F through the day, unusually low for the area and more like something you'd see in Colorado. The snow was dry and chalky, and we entertained ourselves with endless facey's and fun in the trees.
?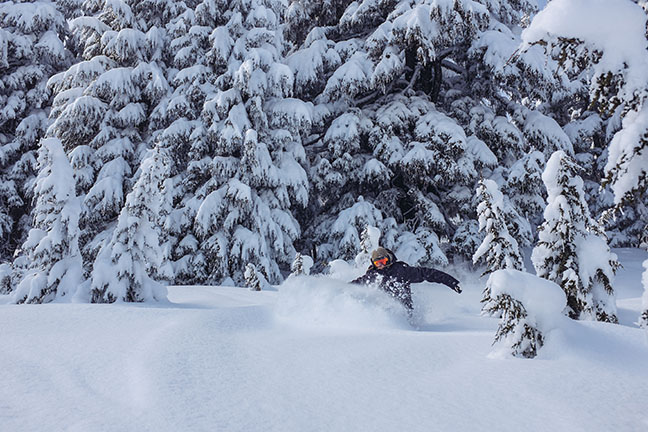 The trend was set for the rest of the trip with consistent snow and good days for the next two weeks. Although temps rose a little, we were hit by as much as 26 inches in 24 hours. Even the city of Portland was shut down due to all the snow, which apparently never happens. The only exception was a cheeky mid trip park day to check out Mt Bachelor's parks, which 'aint no slouch in their own right. We were ultimately blown away by the improving snow-pack and consistent powder days we got during our trip.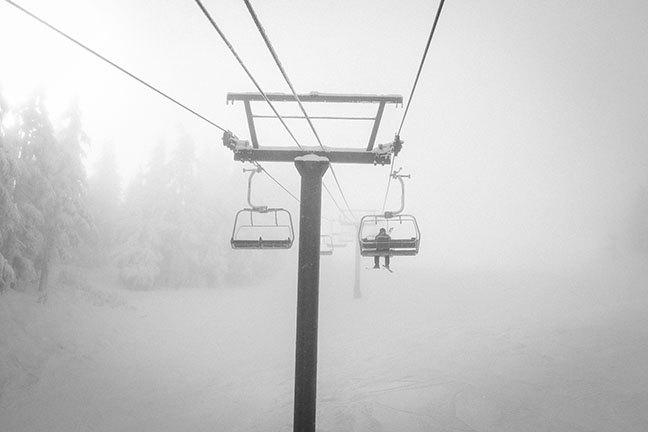 The Mountain
The terrain at Mt Bachelor is really fun. It has so many valleys with natural hips, cornices, pillows, tree stumps, logs, random mounds and just good shapes everywhere. All of the aspects are different though they all possess many of these characteristics. Mt bachelor is only one peak, making it accessible from pretty much every lift. Because of this there is not much traversing required and it's not one of those places where you're constantly fighting the fall-line either. The only exception would be the back-side which filters back both ways with a cat-track at the base. It's pretty ridiculous how much you can access from just one peak. We never got bored with the mountain and we are probably not the easiest people to entertain.
The Town
Andy and I stayed in an apartment on the West-side of Bend, which is as close as you can get to the mountain, as there is no on-snow accom. The suburb was called Mt Bachelor Village. It gave us easy access to the hill in the morning and was close to the main street of downtown Bend for things to do at night. Bend has everything, and is actually more like a little city than a snow town, which is handy if you get a couple of down-days because of shitty weather.
Bend coupled pretty well with all the snow we got while there, the backstreets got a bit deep though. Norma's Subaru Outback with snow tyres did really well, and although we tried our best, we never got stuck.
Our main after-riding hang was Deshutes Brewery, its the biggest micro brewery in the main street, Really good for a hit of all things 'Merican – Wings, ribs, burgers and in-house brews.
We also got down to Hola, also on one of the main streets of downtown, it's a legit little Mexican joint. We sat at the bar and talked smack with the Mexican owner, he made us eat a few pieces of pineapple that were pre-soaked in Patron Tequila for a "warm-up". We then had some of the best Margeritas you'll find north of the border and some authentic enchiladas.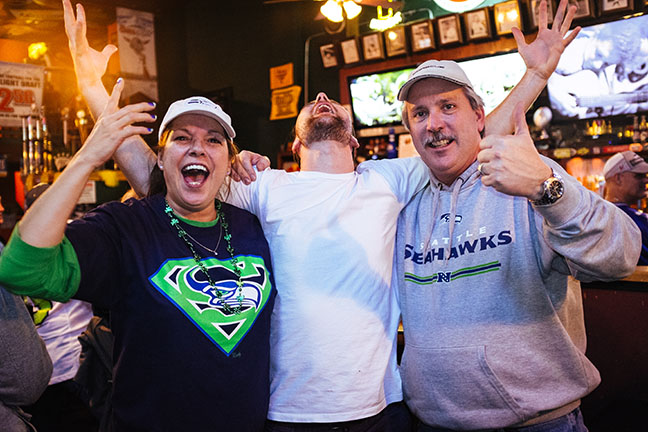 Sideline Sports Bar was our Superbowl destination, and one that neither of us have much recollection of, I think the place has a heap of flat-screens with idiots yelling at them, greasy food and double gulp shots.
Verdict
All in all Mt Bachelor has to be one of the most underrated mountains we've visited to date. It has a friendly local scene of good humans that are right into their riding and are very proud of their mountain. You can tell they don't come across many Australians, so it's kinda funny and refreshing for a change. We seem to be everywhere all the time! Andy and I had nothing but good-vibes from everyone we met and our overall experience far out-seeded what we were expecting of the joint. Yeah Batchey!