The Mountainwatch Guide to the Hakuba Valley
April 13th, 2018
Liquid Snow Tours have been sending their clients to Hakuba for over ten years. Naturally, you'd assume that over that time they've gained quite a bit of local knowledge and they want to share it with you. If you're thinking of heading to Hakuba this season, have a read to make sure you don't miss out on the best the valley has to offer.
ABOUT HAKUBA
The small mountain village of Hakuba  rests deep within the Japanese Alps, approximately 3 hours from Tokyo and attracts thousands of snow enthusiasts each season.
The main attractions are, of course, its stunning scenery combined with pristine snow conditions and an expanse of terrain to explore over 11 Ski Resorts. But let's not forget that the slopes aren't all that matter. The best part of what makes a ski holiday memorable in Japan is to experience its exotic culture.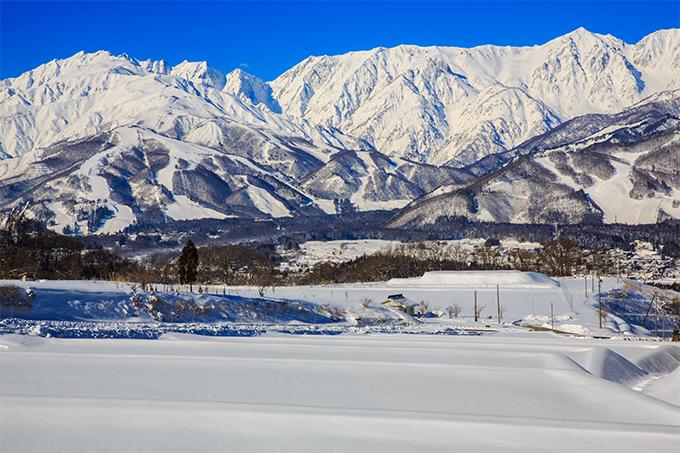 BEYOND THE SKIING
Hakuba is a winter paradise with plenty of options for the outdoor lover who's interested in experiencing the snow, but who do not want to ski or snowboard. Try snowshoeing, snowmobiling and for relaxing days off take a trip to the famous Matsumoto Castle or visit the snow monkeys in Jigokudani Park.
WHERE TO DINE
With so many great places to eat and play in town, it's just about impossible to say which are the best restaurants/bars in Hakuba because each has character and a vibe of its own. A few places we've had a great experience rest right in the heart of the village.
Sharaku is a traditionally styled Izakaya offering delicious share plates of Japanese cuisine all prepared with the freshest local ingredients accompanied by a wide variety of Sake and beers. The Chef here, Nakasato-san the art of Sushi making over many years and arguably makes the best Sushi in Hakuba.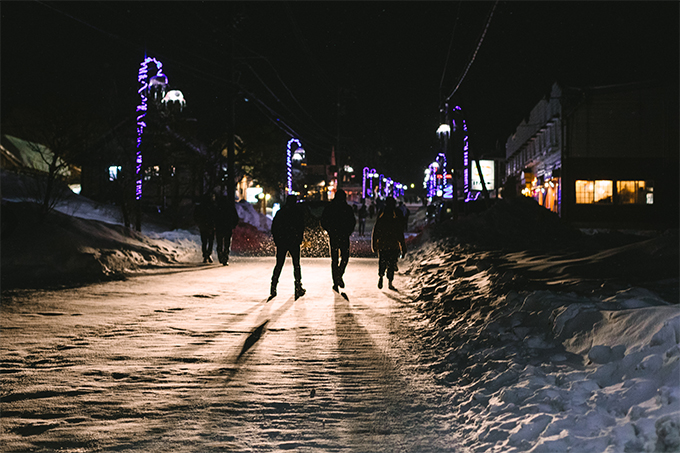 WHERE TO APRES
If you're looking for a wonderful Après ski experience Jack's Bar hosts guest DJs, live musicians and their famous karaoke and trivia night.
Mockingbird is great quirky little bar located in the heart of Echoland offering amazing food options and excellent Japanese hospitality perfect for a quiet night to relax with friends, or a place to kick off a big night out.
WHERE TO STAY
Now that we've established that Hakuba has tons of amazing things to see and do, time to find a place to rest your head. Whether you are looking for a cozy suite or private chalet Hakuba has something to fit every taste and budget.
If you love to socialise and make the most of the nights as well as the days on your ski holiday, then The Lab is the place for you. The rooms are comfortable and clean and the lounge has lively Après ski sessions daily. The Happo One Ski Resort is only a 10-minute walk away, making The Lab a perfect budget holiday option in Hakuba.
Kick back in style in the heart of Happo Village, Hakuba Springs Hotel  is in a prime location and is just a 5-minute walk from Happo One Ski Resort. The large, modern Western-style rooms are simply furnished and after a long day of activity guests can soak in the Onsen or relax in the sauna.
The Marillen Hotel is a unique accommodation option in Hakuba in the fact that it is the only true ski-in-ski-out property on the Happo One slopes. This boutique hotel is less than a five-minute walk to the restaurants, shops and bars of the Happo village.
If you're interested in planning a trip to Hakuba then check out some of the latest Hakuba Ski Packages from Liquid Snow Tours.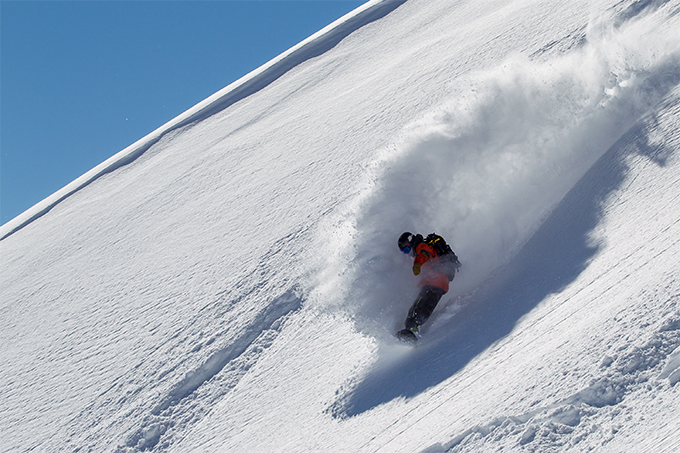 HOW TO GET THERE
Hakuba is approximately 270km from Tokyo and is easily accessible by various different options. The quickest way to get there is to hop on the bullet train, there are 3 connections, but well coordinated. If you are travelling with children and/or carrying a lot of luggage avoid jumping from platform to platform and book into a shared taxi or bus (4.5-5 hours) directly from the airport. It is a little more expensive but much less hassle.
Liquid Snow Tours  are experts in the area. With staff on the ground year round they will look after all aspects of your travel and have options to suit all requirements.
Be sure to check out our other Japan resort guides: Nozawa Onsen and Shiga Kogen