Opening Weekend Outlook 2017 – The Grasshopper
May 25th, 2017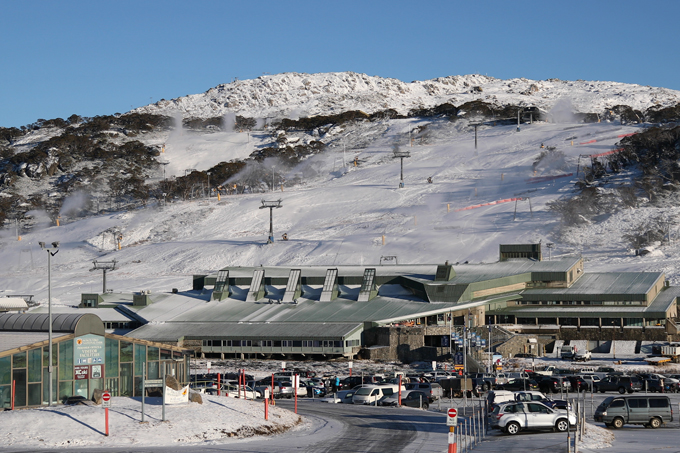 Perisher has proved their willingness to operate on opening weekend over the years, 2017 will be no exception and they're coming out with guns blazing. Image:: Perisher
Mountainwatch | The Grasshopper
The 2017 season is almost upon us and excitement is at fever pitch. The slopes are looking a bit naked right now but do not fear as Old Man Winter is just around the corner. My regular forecasts are going to start in a couple of weeks but I couldn't resist getting out my crystal ball to take a sneak peek at what we can expect as the clock ticks down to the 10th of June.
Thursday 25 May through Saturday 27 May
An area of high pressure over the Aussie Alps will gradually slide into the Tasman Sea. At the same time a cold front will march in from the west. We can expect variable cloud with moderate west/north-westerly winds and temperatures slightly above freezing. The mountains will stay bare during this period.
Sunday 28 May though Wednesday 31 May
With the nasty high out of the way we can look forward to a pair of spritely lows passing to the south of Tasmania. They will throw a couple of cold fronts our way. The first one, on Sunday, should deliver 5-10cm of snow. The second front, next Tuesday night is on track for 10-20cm… All in all, I'd expect between 15-35cm of snow on the upper slopes during this period and temperatures cold enough for the snow guns to work their magic. ACE!
June 1 to June 4
Another boring high will move in and give us settled conditions for a few days. Winds will pick up later in the period and temperatures will rise as another low down to the south-west sets its sights on the Aussie Alps.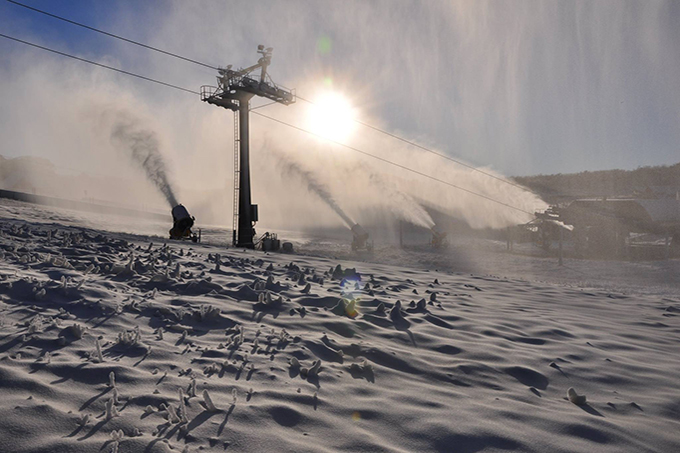 Perisher isn't alone, resorts like Mt Buller have been stockpiling snow for weeks now but Mother Nature is set to lend a hand. Image:: Perisher
June 5 to June 7
There is still a high degree of uncertainty with this one but it is possible the low whips across Tasmania to give us a quick shot of snow. The big question is if it will get shoved to the south by a monster high over The Bight. If we get lucky and the low gets close enough we could get another moderate fall to about 1400m. My advice is to follow this one through the week.
The Last sprint before opening weekend
Opening weekend itself is still a long way out and be warned that things could change easily! It looks like a high will drift in before the opening weekend settling things down – it should be cold enough at night for a decent snowmaking effort. All things considered this is not a bad build up to the start of the season – we should have enough snow to ski. A combination of snowmaking with a decent sprinkling of natural snow is better than a slap in the mandibles.
So, that's all for now. To get the details on exact conditions during opening week you will have to check my daily forecasts from June 9. You can also subscribe to my Weekend Forecast e-mail which gives you the first heads up on any big dumps heading our way over the next few months.